Baga beach is one of the most popular beaches that lie on the stretch between Calangute and Candolim. This is one of the longest sandy beaches in Goa. It is usually crowded and is a place for water sports and leisure activities. It is also popular for nightlife. Baga was the first beach where the hippies arrived after the Woodstock festival when Goa was newly formed and was a part of India.
1. Things To Do At Baga Beach
here we have a list of activities, which you can enjoy on Baga beach. There are many different kinds of adventurous things to do in Goa.
1.1 Water Sports On Baga Beach
Baga beach has been a party and adventurous hub since its advent. You can enjoy banana boat rides, water scooter, dolphin spotting cruises, scuba diving, snorkeling, catamaran sailing, and jet skiing. You can also enjoy the barracuda driving on the Baga River. You can pick a sun lounger, get a massage, and also attend one of the Holi parties that happen in the month of March.
1.2 Adventure Sports Atbaga Beach
Since the Baga beach is a long coastline there are many leisure and adventure activities that you can enjoy here. Enjoy cruising, parasailing, windsurfing, sunbathing, go-karting, hiking, trekking, bird watching, and many other activities. Angling or fishing is yet another activity that you can enjoy on the Baga beach.
1.3 Experience The Goa Carnival
Goa carnivals are exuberant events with music, food, singing, drinking, and dancing. These are festivals and celebrations filled with amusement and happen every year in the month of February. If you want to enjoy the carnivals visit Baga in the month of February.
1.4 Baga Retreat House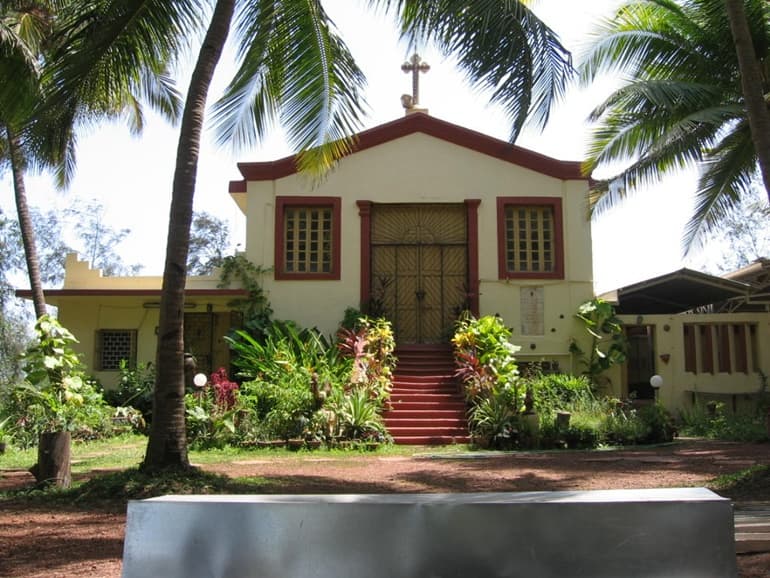 This is a retreat house that is located on top of Baga Hill. You can enjoy long treks and walks around this area and enjoy the scenic view of the lush green that overlooks the sea. This place is a treat for nature lovers as you can enjoy taking pictures as you take a stroll around these streets.
Read More: Best Beaches In Goa
1.5 Baga River
This river is a treat for the tourists looking for a view. It meets the sea and you can get fascinating glimpses of the surrounding places when you visit this river. Away from the hustle-bustle and crowded spots on the Baga beach, this place is a real treat for those who are looking for serenity and tranquility.
1.6 Medicinal Springs
The streams from this springs are said to have medicinal properties. This is one of the popular picnic spots for tourists looking to relax and spend some time during the weekends. An offbeat place for those looking for some quiet time away from crowds.
1.7 Kesarval Springs
These are yet another natural springs closer to Baga that have healing properties. You can enjoy the enchanting views of the nearby surroundings and bask into the serenity of the nature and the lush green that it has to offer.
1.8 Our Lady Of Piety Church
This church is built in the Portuguese style of architecture and is existent since 250 years. Tourists can visit this church to view its architecture and know about its history.
Read More: Complete Travel Information About Anjuna Beach Goa
2. Shopping At Baga Beach Goa
There is a night market that opens in Calangute where you can shop for clothes, jewelry, souvenirs, handicrafts, and many other items. There are many stalls which serve scrumptious street food, and there are many other stalls which sell spices and dry fruits.
3. Nightlife At Baga Beach Goa
There are many clubs in and around Baga. Club Tito's and Cafe Mambo are amongst the famous clubs on the Baga beach. You can enjoy cocktails, food, and the music played in these clubs. You can find crowds who are a mix of foreigners and Indians at this club. Dream Catcher is yet another club you can visit.
Read More: 10 Best Places To Visit In Goa At Night: Goa NightLife
4. Baga Beach Goa Travelling Tips
Keep an eye on your kids and stay away from touts
Avoid eating in local stalls and eat only at clean and known places
Avoid loitering on the beach in the night even if you have company
Do not get friendly with the locals
Keep all of your travel documents safe
Carry cash and use credit cards when necessary
Do not carry expensive jewelry with you
Travel light and keep all of your important items safe
5. Nearby Attractions To Baga Beach Goa
The Aguada Fort and the Chapora Fort are the nearby attractions that you can visit when in Baga. You can also visit Dr.Salim Bird Sanctuary.
Read More: Goa Trip: Best Tourist Places To Visit In Goa
6. Baga Beach Location
7. Baga Beach Images
Read More: