Goa is more than beaches, nightlife, and cuisine. There are many unexplored beaches, caves, sanctuaries, heritage sites, and many places of sightseeing that you can visit over a week. Get away from the plebeian itinerary and pick from these places to visit the hidden treasures for a traveler to explore in Goa. Waterfalls, caves, churches and cathedrals, markets, bike rides, sanctuaries, resort, fort, wildlife sanctuary and many other places of sightseeing make Goa an exotic travel destination.
List Of The Places To Visit In Goa
1. Beaches To Visit In Goa
Kakolem Beach Goa
One of the deserted beaches closer to the Cola Village is a serene and untouched beach where you will hardly find any crowds. You can get to this beach via a boat and spend a quiet time here or go beach hiking with your girlfriend. Situated in South Goa and is only 7 km from Vasco-da-Gama.
Galgibaga Beach Goa
Located in the south Goa, this is an unexplored and clean beach where Olive ridley turtles nestle. The water is turquoise blue and the sand is clear and lacks debris of human crowds. For those who love solitude and sunsets can visit this beach.
Betul Beach Lighthouse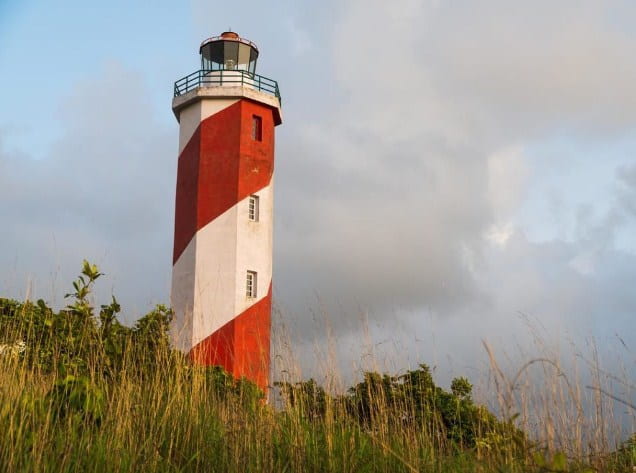 For scrumptious seafood, a view of a 17th-century fort, swimming in clear water and spending some time by the lagoon, you can visit the Betul beach in the Salcette district of South Goa. You can reach this each taking a ferry.
Velsao Beach Goa
Encircled with coconut groves, this beach that is located closer to the Vasco-da-Gama airport in South Goa, you can also get the sighting of a starfish. Closer to the beach is a lake adorned with lilies. One of the romantic treasures of South Goa beaches for the romantics to enjoy the breathtaking view of the sunset.
Cola Beach View Point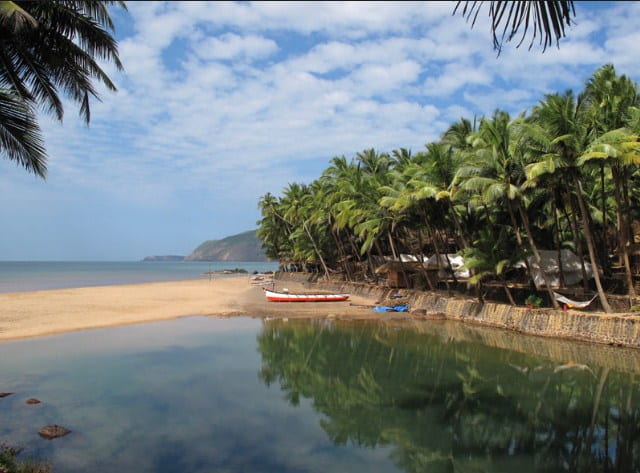 Find beach huts, coconut grooves, tented stays, and landscape view of the surroundings on this beach that is located in Canacona of South Goa. There are no watersports activities available on this unexplored beaches of South Goa. If you are in need of a quiet time and want to spend romantic weekends with your girlfriend, these are the beaches to be visited.
Butterfly Beach Palolem Goa
One of the unique and unexplored treasures where you can spot dolphins, crabs, and exotic species of butterflies. A white sandy beach with crystal clear water is located in Palolem of South Goa. Surrounding the beach is lush greenery and jungles where you can go on a trek or a long walk.
Keri Beach Goa
One of the calmest beach of South Goa where paragliding is available. Closer to the beach is the Tiracol Fort which is turned into a hotel. You can get the stunning view of the sea while you stay at this Fort hotel. One of the secret beaches of South Goa that does not have a lot of crowds.
Mobor Beach Goa
A beach with a stunning sunset, an ideal place for the shutterbugs to get landscape photographs of nature, sunset, and beaches. Crystal clear calm water, white sandy beaches, shops that sell handicrafts, scrumptious seafood, budget as well as luxurious stay are the hallmarks of this beach located in South Goa.
2. Goa Nightlife Guide: Beach Parties, Nightclubs, And Pubs For Youngsters
Tito's Nightclub Baga Beach
Plays Bollywood music, has mouthwatering food, unlimited drinks, and party all night. One of the most popular nightclubs on Baga beach, not to be missed as entry is free.
Club Cabana, Arpora Road, Calangute
One of the swankiest places for singles and couples. With the aesthetic setting and international music, this is the nightclub visited by Indians as well as international tourists. One of the spacious clubs that host poolside parties.
Curlies Beach Shack Anjuna Goa
The breezy nights on the shacks of Anjuna beach turn into loud boisterous parties with live music as the sunsets. Party till the wee hours of the morning on this beach sipping your favorite drink.
Hilltop Goa Lodge
One spot for those who are die-hard party lovers. Psychedelic ambiance, great music, food, and drinks, this is the nightspot not to be missed. For trance and EDM lovers this the nightclub that plays international music.
Shiva Valley Rave Party
Plays one of the best international music, hosts rave parties and has a great ambiance. Do not forget to attend the Tuesday parties, they are always a hit.
Sinq Brew Pub, Candolim
This is the ultra stylish pub for budget-friendly travelers who can enjoy food, drinks, and some great live music. Head to this place for its ambiance and great choice of trance and EDM music.
3. Night Shopping At Night Bazaars Goa
Mackie's Saturday Night Bazaar, Baga
Start taking a stroll closer to the midnight and shop till the wee hours of the morning. This is the market that does not like to sleep and welcomes tourists to shop for clothes, jewelry, handicrafts, spices, souvenirs, and more knick-knacks that you can think of. Open for night shopping on the weekends, enjoy your cruising around this night bazaar.
Saturday Night Bazaar Arpora In Goa
Shop for handicrafts, herbs, spices, dine out late at night, go for a stroll, and have a good time in the pleasant weather in this part of Goa.
4. Best Casino In Goa: Try Your Luck At The Casinos
Chances Resort & Casino Dona Paula Goa
This is a resort that has a casino, plays live music, has scrumptious food. Name any game, and they have it spread for you. Enjoy a playing blackjack, roulette, poker, arcade, and many other casino games at this resort located close to the beach.
Zuri White Sands Resort Dunes Varca Beach Goa
Closer to the pristine Varca beach, you can have some fun and games at this casino which is the part of the resort. You can take a walk at this beach and get on with games trying your luck at the table.
The Crown Goa Panjim 5* Hotel With Casino
The hotel resort gives a stunning view of the Mandovi River and is located on a hilltop. Enjoy your stay in the resort, while you gamble and enjoy the panoramic view that this place offers.
Deltin Jaqk Cruise Goa
Get a romantic dinner on this cruise that also houses a casino. With the stunning view of the Arabian Sea, this is the cruise you can take to get a view of the town with good food, stunning view, and music. An affordable option for a unique experience.
5. Best Wildlife Sanctuary In Goa And Waterfalls In Goa
Asa Animal Shelter Agonda Goa
Animal lovers can visit this animal shelter and play with animals housed here. Animals are taken very good care of dogs that you can play with. You do not have any pressure to donate, but if you can if you care for the cause.
BirdLife Sanctuary In Goa: Dr.Salim Ali Bird Sanctuary, Chorao Island, Panjim
This is one of the best bird sanctuaries in India where you can find an exotic species of birds as you take a stroll through the marshes. An excellent place for nature lovers. Take an early morning boat ride to this play and get a view of birds of different species.
Bondla Wildlife Sanctuary, Off National Highway Near Goa
Find black bucks, hippopotamus, Indian gaurs, species of snakes, bears, wildcats, elephants, and Jackals. It looks more like a Zoo than a reserve and can be visited with family and kids.
Bhagwan Mahavir Wildlife Sanctuary, Panjim
You need to get your own vehicle to take a drive inside the sanctuary which is 7 km long. Enjoy the scenic view of the garden, canal, and spot the sightings of animals like bison, monkeys, elephants, and more. Closer to the sanctuary are restaurants where you can halt and enjoy food and drinks.
Palolem Island Reserve, Closer To Palolem Beach
Closer to the serene and pristine beach is the Palolem island reserve where you can sight birds like eagles; dolphins, butterflies, monkeys, and a scenic view.
Butterfly Conservatory Of Goa, Ponda
The reserve has a terrace garden and has more than 100 species of butterflies, and you could be lucky enough to spot a few when you visit this reserve. Inside this reserve is also a pond that has goldfish. You are also likely to spot parrots and ducks.
Netravali Wildlife Sanctuary, Netravali Closer To Goa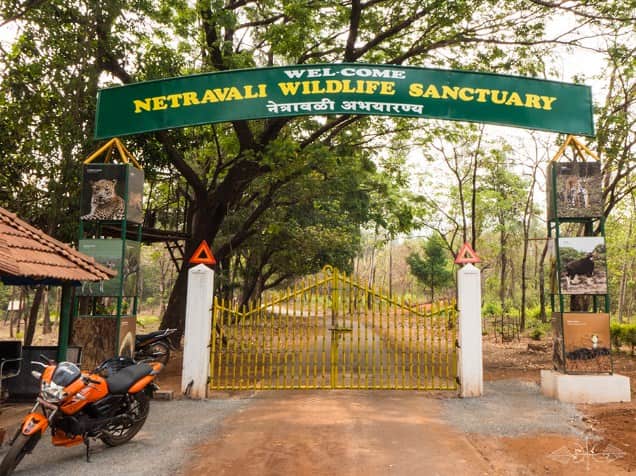 One of the scenic beauties of Goa is this sanctuary that is located closer to Canacona. You must visit this place for its stunning beauty and serene atmosphere. A good drive here and a mini picnic by the waterfalls. You might not spot animals but birds like woodpeckers, herons, egrets, and many other species of birds.
Cotigao Wildlife Sanctuary, Panjim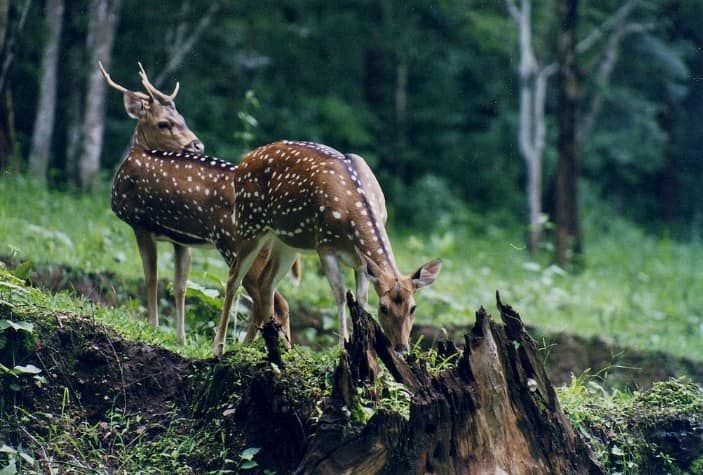 You might not get a guided tour of this park. You can take a ride inside and find many species of birds, monkeys, butterflies, lizards. If you are lucky you might also spot wild animals. This is a small sanctuary and you can spend nearly 2 hours inside trekking and driving around.
NV Eco Farm, Kirlapal Village, Goa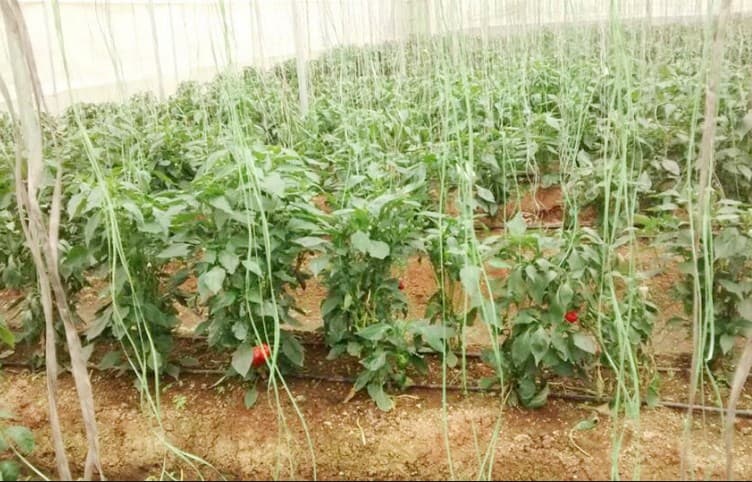 A nice picnic spot where you can all day taking a free tour that is guided to visit the various vegetable, spices, and fruit plantation. It also has a garden and a butterfly park. Adventure lovers can take activities like rock climbing, rappelling, Burma bridge, and trekking in this area. If you visit this farm in the month of April you can watch the distillation of cashews and the making of cashew feni. It also has a restaurant and a pool.
Harvalem Waterfall, Sanquelim Village, North Goa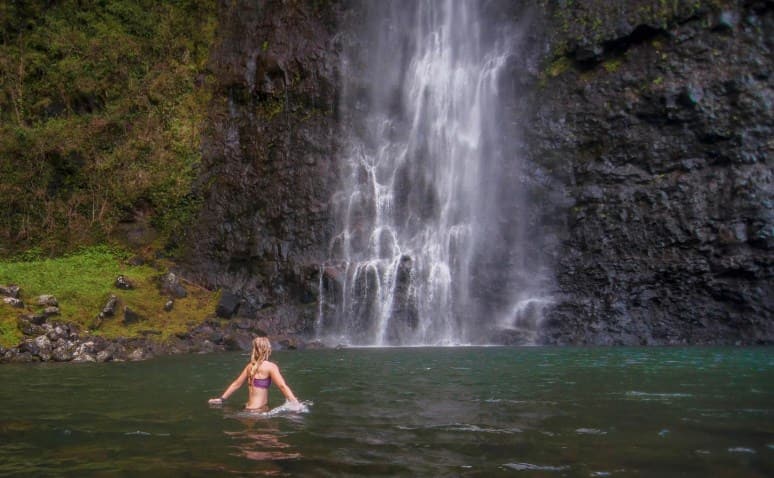 A private place where you can spend some time by the lush green and cascading waterfalls. Nearby are temples and caves. This place provides a scenic view and tranquility.
Bamanbudo Waterfalls, Canacona, Goa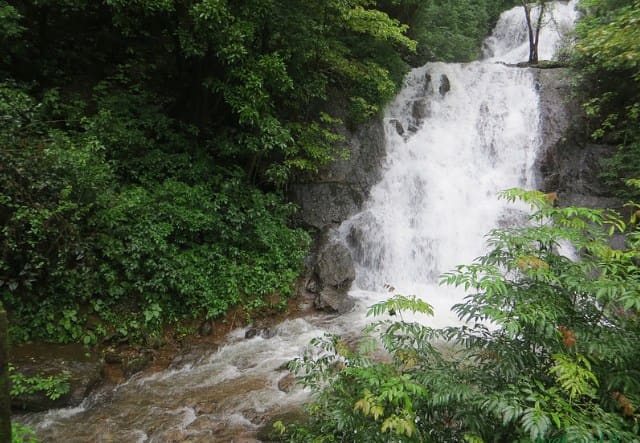 This is one of the hidden and unknown spots in Goa where you can spend some time and have a picnic. The scenic view of the waterfalls is breathtaking in the quiet of the atmosphere.
Dudhsagar Waterfalls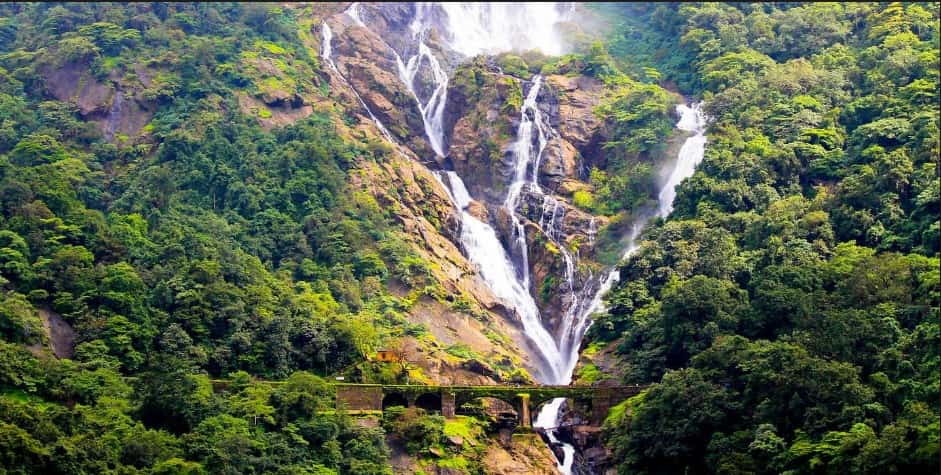 One of the marvels of nature located on the Goa-Karnataka border. Milky white waterfalls cascading through the lush green forest is not a view to miss. One of the most scenic picnic spots to spend time with family and friends.
6. List Of Caves In Goa And Forts In Goa Information
Reis Magos Fort, Panjim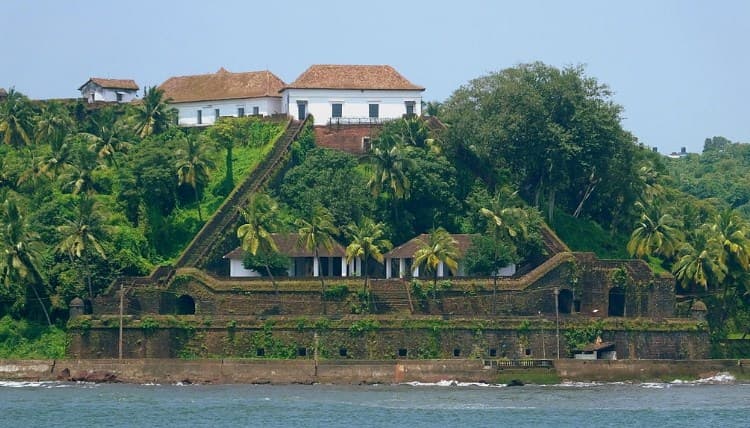 This is a Fort that has an interesting Portuguese history. History lovers can visit this fort in the daytime and get a whiff of the history surrounding this fort closer to Mandovi River.
Cabo De Rama Fort, Canacona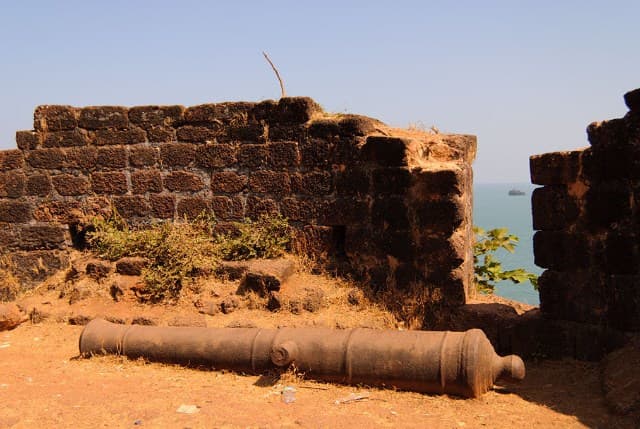 Closer to the Arabian sea, a good sight for photographs and view. There is not much to this place except for the view.
Fort Aguada, Sinquerim
Surrounded with lush green and a calm sea, this fort provides you with a spectacular view and some quiet time to spend by the sea. You can visit this place with family and friends.
Fort Tiracol, Panjim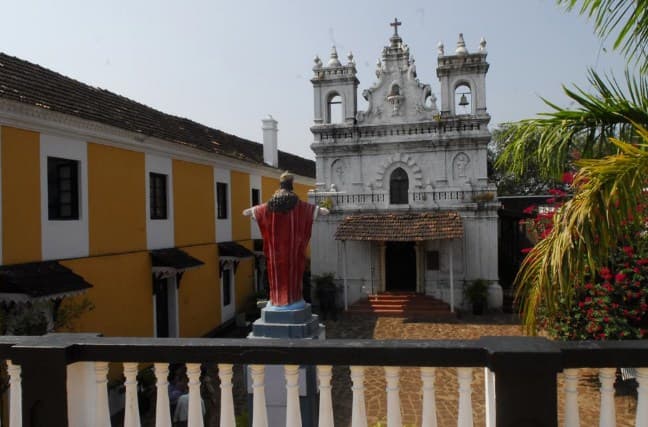 This is a fortress converted to a luxurious hotel with a stunning sea view. Away from all the hustle-bustle you can enjoy your stay here and get a view of the sea and surrounding areas.
Cabo Fort, Dona Paula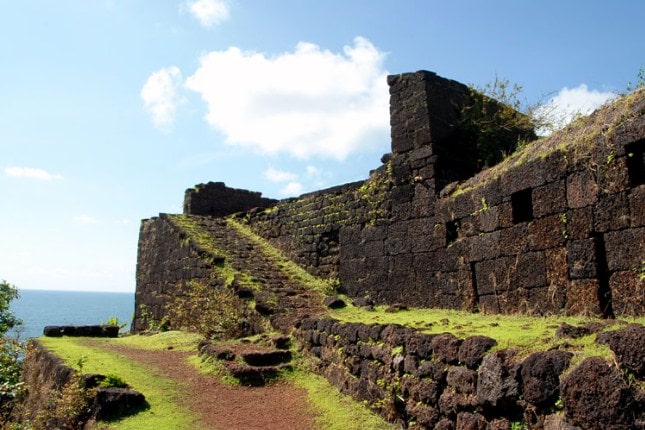 This is a fort that has a history of traumatic love that ended in a suicide of the girl named Dona Paula. The fort is close to the sea and provides a great view.
Lamgau Caves, Bicholim
These caves have Shivling and Nandi in its courtyard. The cave has esoteric carvings and charm if you have a love for esoteric things.
Rivona Caves, Rivona Village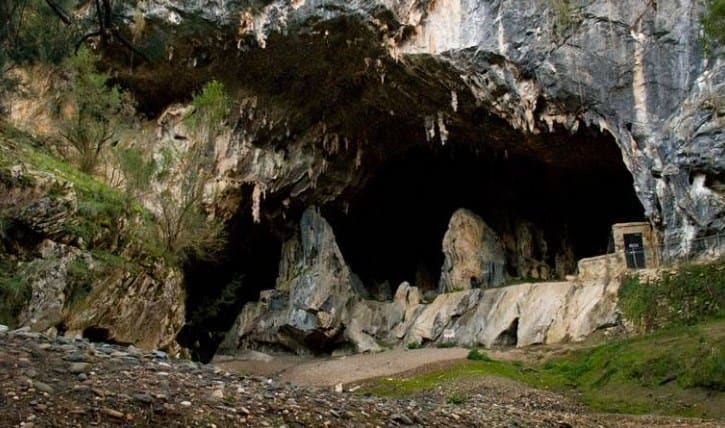 This cave has markings of Buddhist sculptures. There are interesting rock formations inside and gives the view of the sea.
Temples And Churches In Goa And Cathedrals In Goa
Shantadurga Temple, Panjim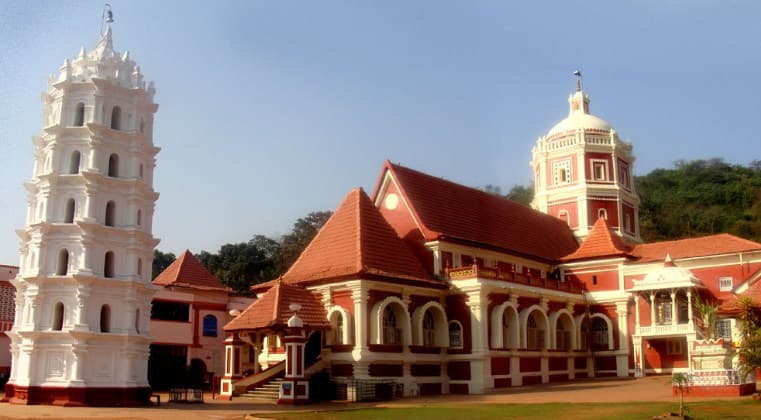 This temple has a good architecture and peaceful surroundings. You are supposed to wear traditional clothes when you visit this temple. If you are wearing shorts, you will be stopped from visiting this temple.
Basilica Of Bom Jesus, Panjim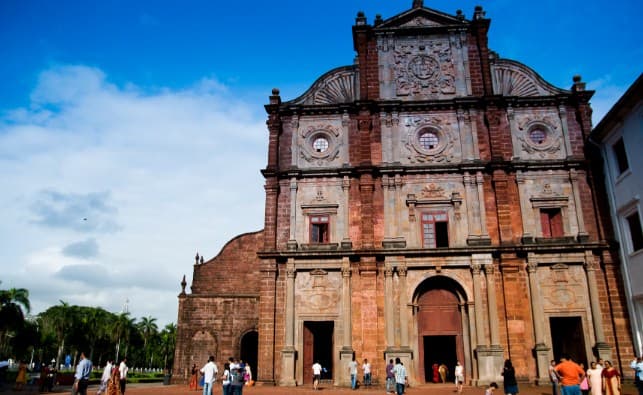 This is the sacred site that has an interesting history and is known for its architecture. one of the UNESCO heritage sites. This is a huge church where visitors offer their prayers.
There are many places in North and South Goa, which are still unexplored and are hidden gems of the state. If you are tired of water sports activities, these are the sites that you can take a look at for its history, architecture, and panoramic view.
Read More: Best Beaches In Goa