Vancouver is a place for skiing and surfing. It has a mountainous region, beautiful valleys, rainforests, and diverse vegetation. Vancouver tourism is ideal for nature and outdoor activity lovers. Vancouver attractions have the most scenic parks and landscapes that make it a perfect place for taking photographs and enjoy the scenic view of the landscapes. Go on hiking trails, enjoy the sun and the snow when in Vancouver, Canada. There are also many places to visit in Vancouver and things to do in Vancouver city for people of all age groups.

Things To Do In Vancouver Tourism
1. Take A Scenic Drive On The Sea-To-Sky Highway
This is considered to be one of the most scenic drives in the world. This is a 1.5-hour long journey on this highway that passes through many scenic areas. It also passes through the skiing town known as the Whistler. You can see Vancouver attractions, breathtaking vistas of the landscapes, waterfalls, suspension bridge, and many other scenic views on the way. One of the best things to do in Vancouver tourism for couples and friends.
2. Take A Stroll On The Grouse Grind
This is also known as the 'Mother Nature's Staircase.' This is the place to take a Sunday stroll or go on long walks. It lays on the foot of the Grouse mountain. This is the place to go hiking and get a panoramic view from the top of the mountain. At this point, you get a good view of the city. One of the best places to visit in Vancouver attractions. From this mountain, you can also take a scenic ride if you are bored of hiking.
Grouse Grind Cost
Free
3. Go Kayaking In The Deep Cove
Take a day out and go kayaking in the Deep Cove which has tranquil and blue waters. It is surrounded by forests and lush green. You can see birds from the forest visiting you. This is one of the most popular places to visit in Vancouver in Canada to go kayaking coz of its calm waters and scenic vistas.
4. Visit Granville Island In Aquabus
Granville is an artistic island that you can visit to get scenic views of the island. Sip the organic teas, and eat from the organic produce on this island. You can sample the local produce as you visit this scenic island. Get a taste of a different side of Vancouver city when you visit this island.
5. Drink High Tea At The Fairmont
Drinking high tea is one of the oldest traditions of Vancouver. Relish the finger sandwiches and choose from a platter of high teas. You can get the sweeping views of the city as you relish on this afternoon delicacy and get a taste of this tradition in the Vancouver city.
6. Walk The Lynn Canyon
There are two suspension bridges inside the Lynn Valley. Inside the valley is also a Lynn Canyon Park where you can go on scenic hiking trails. Vancouver attractions include a lot of areas for hiking and enjoying the landscapes of the city. Within this valley are also swimming holes and waterfalls.
7. Watch A Live Concert At Commodore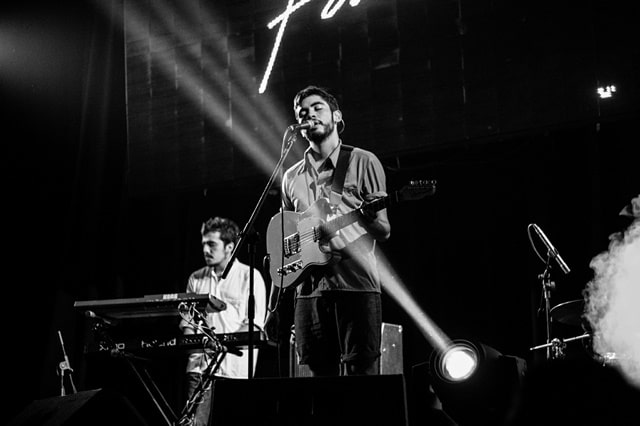 The live music scene is quite active in Vancouver. This is one of the oldest and one of the most loved venues to enjoy live music. It is decorated in the art-deco style and has been a place where many popular singers like Lady Gaga, U2, and Tina Turner have performed.
8. Watch A Canucks Game
This is a hockey game that is popular amongst the locals of the city. Just like football is famous in Europe, hokey is famous in Canada. This is an exciting game to watch between the months of October and April. Watch the NHL teams play the sport and cheer with the crowd. One of the fun things to do in Vancouver tourism.
9. Run In The Pacific Spirit Park
This is in one of the beautiful parks where you can run and enjoy the scenic vistas as you go running in the lush green. This is a forest area where you can also go on walking trails. One of the best things to do in Vancouver City. This is a dog-friendly park if you want to walk your dog or run along with your dog without a leash.
10. Watch The Sunset At The English Bay
This is one of the most beautiful bays with azure waters, a bench to sit on and a lot of greenery surrounding it. You can watch a beautiful sunset at this bay. There are places nearby for some snacks and cocktails where you can head for dinner after watching the sunset. You can play volleyball and sunbathe at this beach during the daytime.
Places To Visit In Vancouver Tourism
1. Stanley Park
This is a scenic peninsula park that has lush green, paved pathways, totem poles, and spectacular views. One of the best places to visit in Vancouver tourism and here you can go cycling and biking at this park or simply sit and enjoy the view of the surroundings. It has a coastline and a Vancouver Aquarium towards the west and is a scenic place to spend an entire day here at this park.
Stanley Park Tickets
Adult: $50 Per Head
Children: $22 Per Head
Stanley Park Hours
09:00hrs to 17:00hrs
2. Museum Of Anthropology Tours
Explore the native art, exhibits, totem poles, archaeological objects from Asia, Africa, Europe, and America at this museum. Those who have a love for ancient history and civilization can explore this museum to view human behavior and living condition in ancient times.
Museum Of Anthropology Hours
10:00hrs to 17:00hrs
Museum Of Anthropology Vancouver Ticket Price
Adult: $18 Per Head
Children: $10 Per Head
3. Kitsilano Beach
This is one of the beautiful and laid-back beaches where the locals hang out for some outdoor activities. It has a water pool where you can take a dip. It has the beautiful backdrop of beautiful mountains and city centers facing the mountains. One of the best places to visit in Vancouver with family and friends. You can take walking trails, sip some coffee in the nearby cafes and restaurants and take the view of the surrounding landscape.
4. Gastown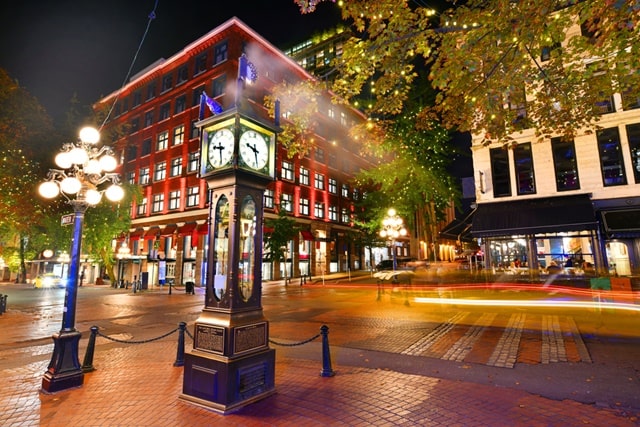 This is one of the oldest parts of Vancouver attractions that has Victorian buildings. It is dotted with shops, galleries, restaurants, heritage buildings, and Maple Tree Square where you can take pictures. It also has a steam-powered clock that you can take notice of.
5. Canada Place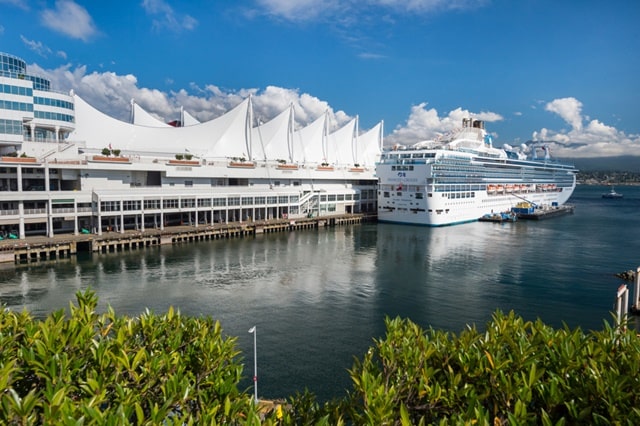 Canada Place has an unusual roof that makes it look like a sailing ship. Visit this palace for its architectural marvel. Part of this fortification is a terminal for cruise ships, a part of it is a convention center, and the other part is a hotel.
6. Chinatown Vancouver
This is a place with ancient Chinese architecture like the decorative Millenium Gate, and many buildings with ancient Victorian architecture, a Chinese garden modeled from the Ming Dynasty, Sam Kee Building, and many other Vancouver attractions inside this place that is modeled after a Chinese town. It has a blend of modern and ancient architectural style buildings.
7. Capilano Suspension Bridge
This is the suspension bridge that opened in the 18th century and has been the tourist attraction since. This is a 70-meter bridge span over a forest. You can take a long walk on this bridge and see totem poles, lush green forest, visit the Capilano Salmon Hatchery and view salmons swimming.
8. Queen Elizabeth Park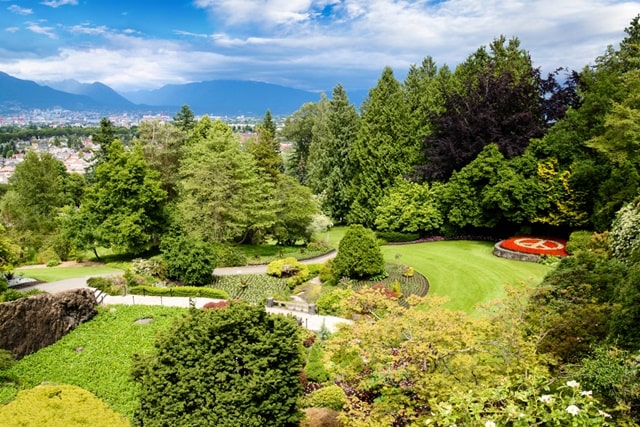 This is the park that gives the mountainous view and has many recreational options like the golf course, tennis, and a place for dining. It also has a Botanical Garden where you can enjoy the view of the flower beds and the blooms in season. One of the best things to do in Vancouver tourism, you can spend daytime with family and kids at this park.
9. Richmond Vancouver
This is one of the scenic cities that you can visit that has many places to visit in Vancouver attractions like the Buddhist temple and a scenic fishing village called Steveston. This city also has many historic sites that can be enjoyed by tourists who love history and culture.
10. Museum Of Vancouver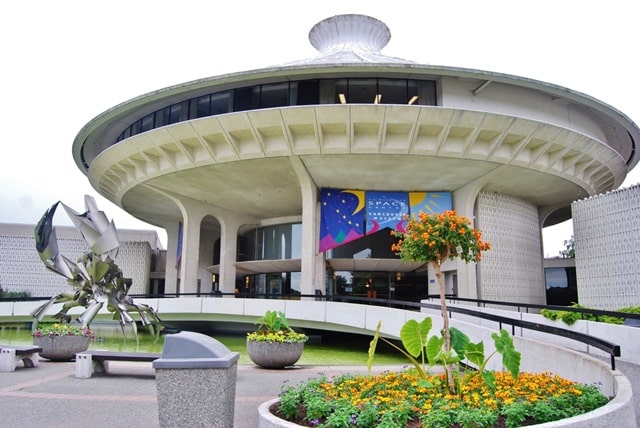 View the history of the city in the exhibits displayed inside this museum. It displays histories of various cultures, communities, and people that lived in the city. Get a glimpse of the hippie and Japanese culture that rules over the city in the past history of the city.
Vancouver Nightlife
Vancouver nightlife is about visiting the night markets, sipping some cocktails and listening to music in one of the swankiest pubs in the city. There are many things to do in Vancouver in the night like you can go on a night bowling, take a ghost tour, visit the after dark at the Science World, attend a symphony concert, tell some jokes at an international bar, or go night skiing.
Vancouver Weather
Summertime is the best time to visit Vancouver tourism. Summers are warm and pleasant for sightseeing and outdoor activities. Months between April and October is the best time to visit Vancouver attractions. Monsoon in the city is between October and June. Spring and summer are good seasons to visit the city.