Quebec City is a French-speaking province in Canada. If you want to know where is Quebec, you must know that in Canada if you want to experience European architecture and culture, you must visit Quebec. Quebec city attractions are many and you can go on sightseeing tours visiting Chaetus, know about the local history, view the work of local artists, go skiing, attend any of the ongoing events, and there are many more things to do in Quebec City.

12 Things To Do In Quebec City
Best Time To Visit Quebec City
1. Places To Visit In Canada Aquarium Du Quebec City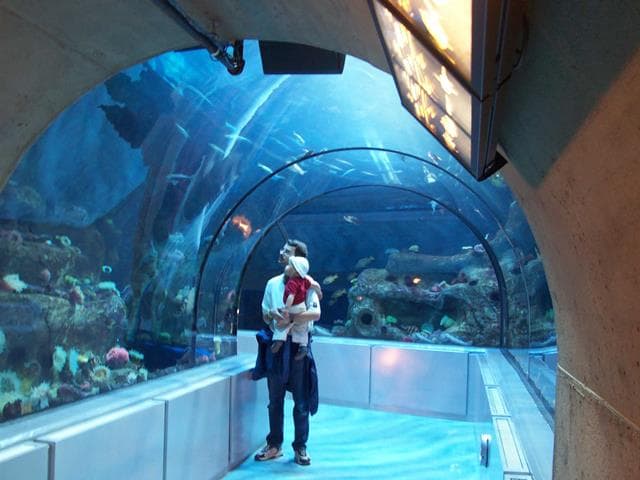 This is one of the large aquaria that houses 10,000 marine species. You can view seals, reptiles, many sea mammals, walrus, polar bear, and many other sea creatures. Spread over an area of 16 hectares, there is also an adventure area for kids to enjoy. Take rides in water jets, and spend an entire day feeding and taking care of animals.
2. Famous Places In Canada The Plains Of Abraham Museum And The Battlefields Park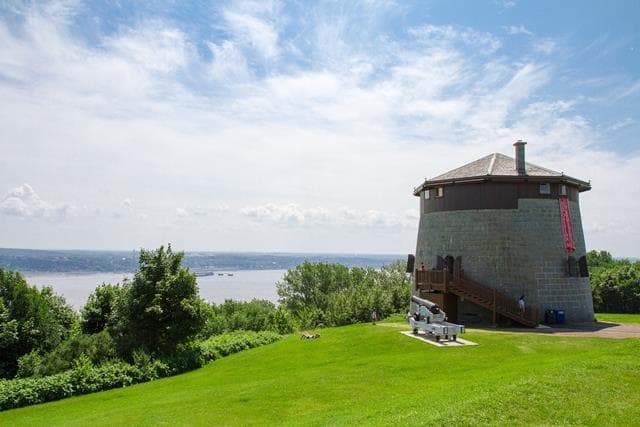 This is a part of the National Battlefields Park and spreads across 100 acres of land. This is one of the historic places where the battle took place between the French and British in 1759. In the 16th century, a fisherman by the name of Abraham Martin was given this land and these fields have been named after him. You can view many historic monuments and go on walking trails within this park. There is also a museum within this park that depicts the history of the battles that took place at this park.
3. Places To Visit In Canada Chevalier House Quebec City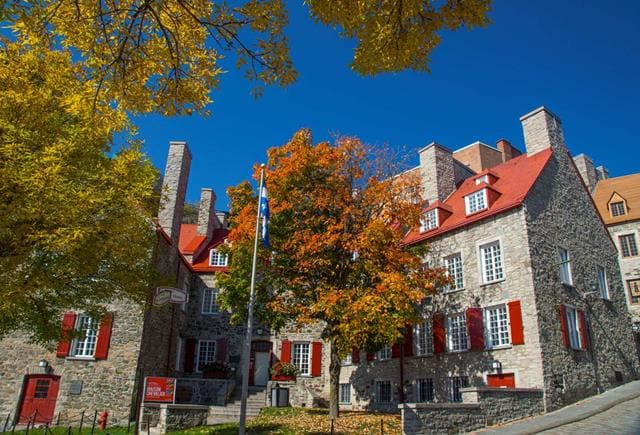 Get an insight into the interior decoration from the 18th and 19th century. This house belongs to a French merchant who lived here and this has been the turning point of ushering French culture in Quebec city. For many years this house was turned into an inn and later a museum. Get a sense of French interiors in Canada by visiting this house.
4. Famous Places In Canada Place Royale Quebec City
Place Royale where French America was born. Built since the 17th and the 18th century, this is the building that holds social and historical significance. Place Royale was built in the honor of King Louis XIV. Within this location, you will find many significant landmarks such as a 16th century stone church called Notre-Dame-Ves-Victories.
5. Places To Visit In Canada Old Quebec City
This is one of the UNESCO world heritage sites. This is the neighborhood that gives an impression of the old neighborhood in France with the similar architecture of buildings.  Buildings in this neighborhood were constructed in the 17th and the 18th century.
6. Places To Visit In Canada Chateau Frontenac Tours Quebec City
This is a luxury hotel built in the style of French architecture. Since the 18th century, this hotel stands elevated. Many popular celebrities and personalities stayed at this hotel including Winston Churchill and Franklin Roosevelt. A few of the Alfred Hitchcock movies were also shot at this hotel.
7. Famous Places In Canada Observatoire De La Capitale Québec City Qc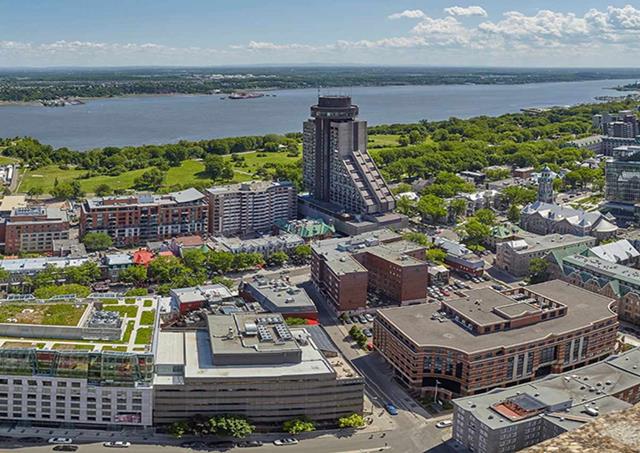 From the 31st floor of this observatory, you can get the entire view of the Quebec city. You can see the view from the Marie-Guyart Building. Through the windows of this building, you will be able to see the Old Quebec, St.Lawrence River, and rest of the Quebec. This is 400 years old historic buildings which stand at the highest point in Quebec City. You can buy souvenirs from the boutique on the ground floor.
8. Places To Visit In Canada Cathedral Of The Holy Trinity Quebec City
This is the first Anglican religious site built in the 18th century. This church is built in the neoclassical style. It has a Bell tower with eight bells. It has impressive chambers and pews were bought from the Windsor Castle's forest in the UK and are made in oak. The most striking part of the cathedral is the silver collection that was gifted by King George III.
9. Famous Places In Canada Museum Of French America
This museum was built in the 16th century and depicts the history of the Francophone culture. It has a stunning architecture and a courtyard. You can take guided tours at this place and visit the Chapel that is made in Roman style and has many religious objects and artifacts. The exhibition at this museum tells tales of 20 million people of French ancestry who lived in North America.
10. Places To Visit In Canada Musee Du Fort Quebec City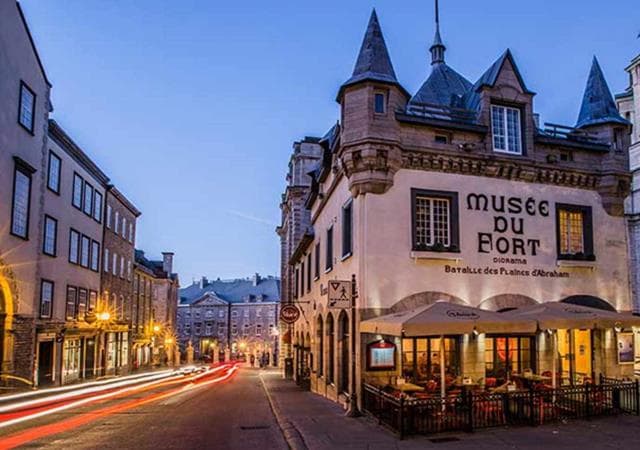 Witness the military history in the sound and light show at this museum which is located inside Chateau Frontenac. Find artifacts from the 18th century and timelines of all the battles through the history. At the boutique, you will find old books that depict the history of Quebec and souvenirs.
11. Famous Places In Canada La Citadelle Quebec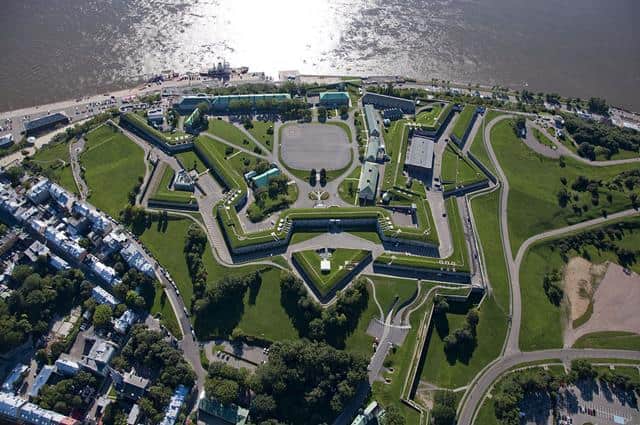 This is the official residence of Governor of Canada. This is one of the oldest historic and military buildings in Quebec. You can take guided tours within this building. Get an insight into a 300-year-old history of Quebec visiting parts of this building. The gallery of medals displays a collection of 300 set of medals, photographs, and biographies.
12. Places To Visit In Canada Montmorency Falls Quebec City
Montmorency Falls near the Quebec city are higher than Niagara Falls. Located within the Montmorency Falls Park are these falls. You can take walking trails within this park. There are a bridge and many scenic areas that provide a great view for photography and spending some time with kids.
Best Time To Visit Quebec City
Quebec city can be visited between December and February. Springs are damp and between the months March and May. Spring is not an ideal time to visit, as the city is busy with maple harvesting. You can visit Quebec city during the summers between June and September as the weather is pleasant around that time.
Quebec is an old city that has a rich French and European charm in Canada. From the rest of Canada, Quebec can be a unique experience to know of its culture, history, and landmarks. This is one of the largest and oldest cities in Quebec where you can experience history through the buildings and architecture.
Read More: Things To Do In Penang Malaysia
Featured Image Source: MyLittleAdventure