Best Mountains To Climb In India: India is the home to the Himalayas, the most magnificent mountain ranges in the world. Spread over the north of the country from Jammu and Kashmir till the seven sister states in the east, Himalayas mountain climbing places in India, make many popular hill stations and mountain peaks in India including the highest peak and toughest mountain to climb in India Mount Everest. Below in this article, we discussed mountain climbing packages in India and mountain climbing training in India.
India has numerous destinations that are major attractions for mountain climbers. As mountaineering is gaining popularity, enthusiasts from all over the world come to experience that excitement and adrenaline rush that comes with completing a climb. Here is a list of best mountains to climb in India and conquer your fear.
1. Best Mountains To Climb In India
2. Mountain Climbing Training In India: Basic Mountaineering Course India
3. Mountain Climbing Packages In India
Best Mountains To Climb In India
1. Himachal Pradesh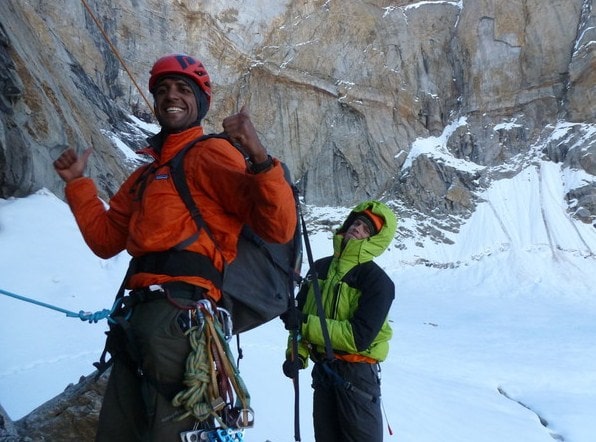 A beautiful and serene destination with a lot of tourist spots, Himachal Pradesh is also a favorite among adventure enthusiasts. People come here to enjoy the stunning scenery of snow-capped mountains, deep gorges, and evergreen valleys. The flowing rivers between the mountains and the presence of wildlife in its natural habitat make this place even more exciting. Menthosa, Behali Jot, Devachan, Kharcha Parbat, Hanuman Tibba and Deo Tibba are some of the peaks that make this an ideal destination for mountaineering.
2. Ladakh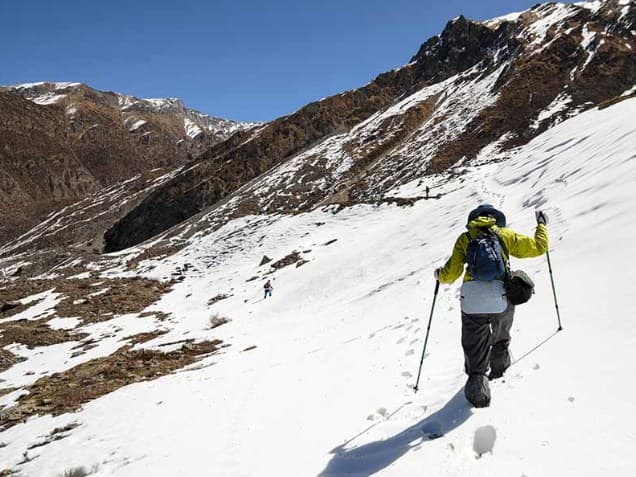 Situated in Jammu and Kashmir, Ladakh attracts tourists and mountaineers from all over the globe. The rocky terrains, the gorgeous mountains, and the beautiful lakes make this place truly a paradise. Best mountains to climb in India, Ladakh requires a lot of physical, mental and medical fitness because it has rugged hilly tracks and low atmospheric pressure as you go up in height. Nun and Kun, Saser Kangri and Momostang Kangri are few of the major peaks in Ladakh.
3. Sikkim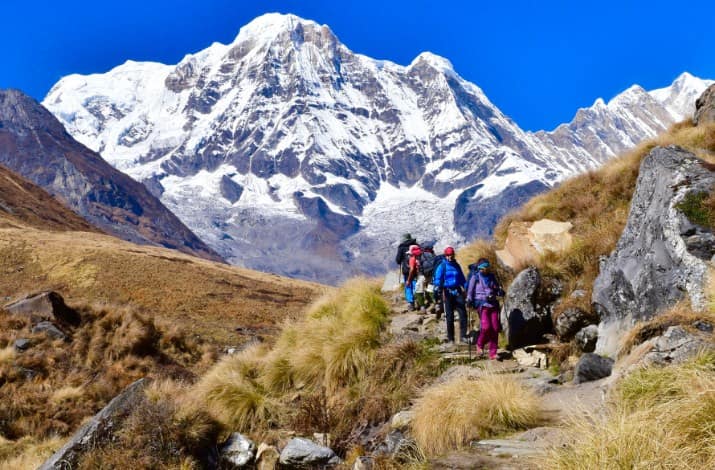 Located in the northeast of India, Sikkim is nestled in the foothills of the Himalayas. It is home to some of the most stunning mountaineering terrains which offer great peak climbing adventures. Mt. Pandim, Mt. Jopunu and Mt. Thingchinkhang are some of the major attractions for mountain climbers. Sikkim has mountaineering trails for novices that can get you to experience the thrill of adventure. The long stretch of the Himalayas in the northeast of India with many magnificent high peaks makes it a paradise for hikers.
4. Garhwal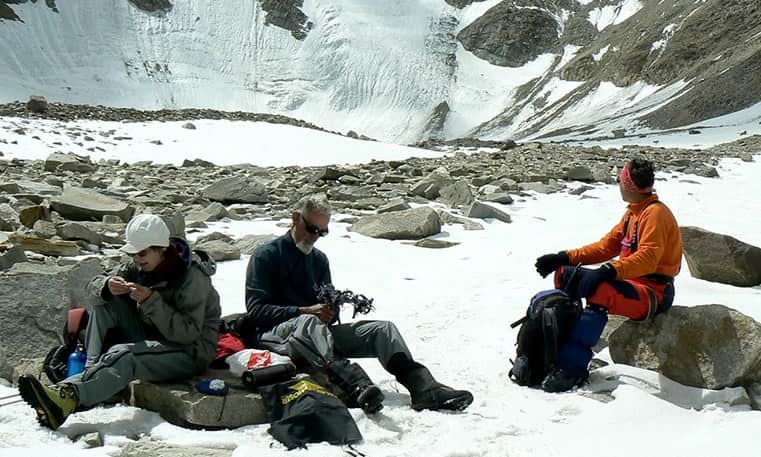 A destination for family adventure, Garhwal is a must visit for everyone who wants to experience the thrilling excitement of trekking and hiking. It is situated at a high altitude in Uttarakhand and surrounded by beautiful valleys and snow-capped mountains. Trishul, Kamet and Nanda Devi are mountain peaks that attract many mountaineers from across the globe
5. Kumaon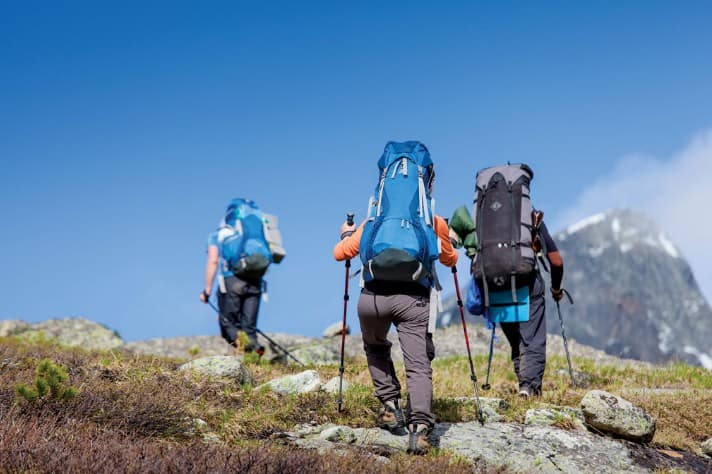 A serene area in the state of Uttarakhand, Kumaon attracts tourists for its quaint beauty. The city has many hills and mountains that have trails for mountain climbing. The beautiful and natural environment makes this place even more lucrative for adventure seekers. A mixture of culture and richness, Kumaon is a must on your list.
India is a reservoir of natural beauty. The country has every kind of resources, be it mountains, hills, rivers or deserts. A true mix of modern and traditional culture, India is a country that cherishes its diversity. Experience the thrill of adventure, and the satisfaction of completing a challenging task. Plan your trip and make unforgettable exciting memories in the mountains of India.
Mountain Climbing Training In India: Basic Mountaineering Course India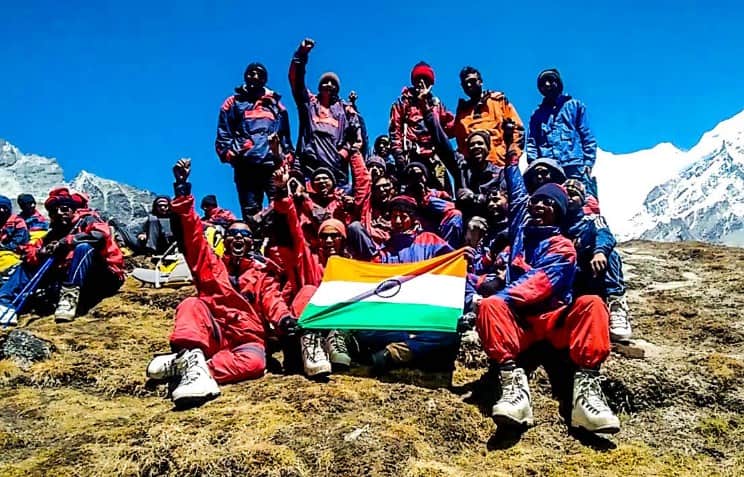 Mountaineering is not for the faint-hearted. It requires physical and mental strength and proper training for survival. While the thrill of conquering peaks cannot be compared, mountain climbing is a dangerous sport and should not be taken lightly.
There are a few that give expert mountain climbing training in India. Few of them are listed below:
 Nehru Institute of Mountaineering, Uttarakhand
Himalayan Mountaineering Institute, West Bengal
Atal Bihari Vajpayee Institute of Mountaineering and Allied Sports, Himachal Pradesh
Jawahar Institute of Mountaineering and Winter Sports, Jammu and Kashmir
Indian Institute of Skiing and Mountaineering, Jammu, and Kashmir
Mountain Climbing Packages In India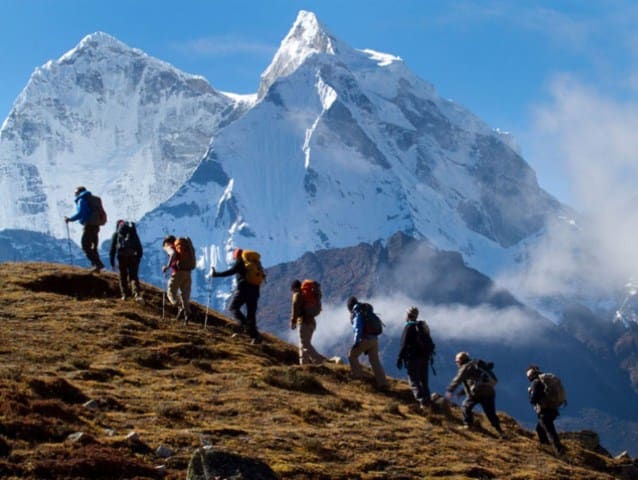 Mountaineers leave their hometown for adventure seeking the thrill of adrenaline rush in reaching heights that only a handful people have touched, exploring destinations beyond expectations.
Below are some of the few Mountain Climbing Packages in India available
peakadventuretour.com has a variety of popular peak climbing expeditions of an average duration of 19 to 30 days. Some of the featured packages include Mt. Thinchenkhang Peak Climbing (17 nights/18 days), Mt. Bhanot Peak Climbing(19 nights/20 days) and My. Shivling Peak Climbing (34 nights/35 days).
trekkinginindia.com carries out mountain climbing expeditions in Garhwal, Himachal Pradesh, and Sikkim. Check out their site to know more.
adventurenation.com has preset expeditions to different mountain peaks for trekking. One can sign up and be a part of a like-minded group of people who want to experience the thrill.
We do not endorse any tour company. We just provide information to our readers.
The best time of the year for the best mountains to climb in India is from mid-June to mid-October. This is the time when mountaineering expeditions are conducted. Appropriate pieces of training are held for a long before that. Expert guides take a fixed amount of people with them on the tour. So if you want to go, you should start making plans and bookings right away! Remember to be prepared and be safe for the best mountains to climb in India experience
Happy Climbing!
Read more: River Rafting In India