The Caribbean culture, pristine coastlines, blue skies and clear turquoise water, white sandy beaches, biodiversity, exotic species of birds and wildlife, and there is more to Best Things to Do in Costa Rica than the stunning beauty. Ideal place for honeymoon and family vacations, there are many locations that provide scenic beauty and a taste of the Caribbean culture. San Jose is the capital of Costa Rica is flanked with museums, Spanish culture with colonial structures and architecture, spectacular vistas of nature and landscape, cuisine, gardens, waterfalls, casinos, volcanic sites, and more Costa Rica Attraction.
15 Best Things To Do In Costa Rica
15 Best Things To Do In Costa Rica
1. Costa Rica Attraction:  San Jose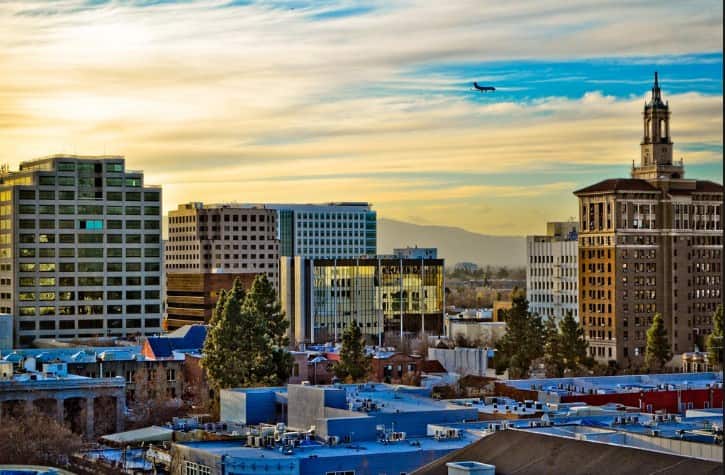 Visit historical sites, churches, and cathedrals, go on boat and adventure rides, take a look at the cuisine and culture of the capital city of Costa Rica, San Jose. Iglesia de Ladrillo is an ancient church in San Jose that is made in red brick and has an interesting history. Visit museums like Galeria Namu, Precolumbian Gold Museum, Jade Museum that depicts the history of the indigenous people of Costa Rica and has many fun games for children.
the National Museum and the Museum of Contemporary Art and Design have great collections and artifacts pre-Columbian history and many more interesting collectibles. San Jose is flanked with many places for eating, clubbing, shopping, and outdoor and adventurous activities.
2. Arenal Volcano National Park One Of The Best Things To Do In Costa Rica
The volcano in Alajuela erupted unexpectedly in the year 1969 and since has generated curiosity amongst tourists to this place. In the Arenal National Park located in this province are living more than 500 species of birds. You can enjoy hiking and trekking in this National Park without worrying about the lava cones and volcanic eruptions as this park is monitored for safety. It has more than 200 acres of rainforest, gardens, flora, and fauna, exotic species of flowers, wildlife, and landscape that gives a stunning view.
Closer to the Arenal National Park is an observatory lodge where you can stay while you visit this park. From your hotel stay, you can get a view of Arenal Lake. Inside the Arenal area, you can find many adventures activities like paddle boarding, zip lines, hot springs, kayaking, and many more activities.
3. Costa Rica Point Of Interest Cartago And Irazu Volcanic Tour
Rent a car or take a guided tour from San Jose and take this day tour to the Irazu Volcanic National Park. It provided a stunning view of the crater lake and many other stunning views during the hiking trails. Visit the Church in Cartago that has the statue of Black Madonna in Basilica of Our Lady of the Angels. This is a beautiful Catholic church with many rock relics. Visit the Lanchester Botanical Garden that has many species of orchids, flowers, and trees. Do not miss the hot springs in the Orosi Valley that has a beautiful landscape view.
4. Costa Rica Attraction: Tortuga Island Cruise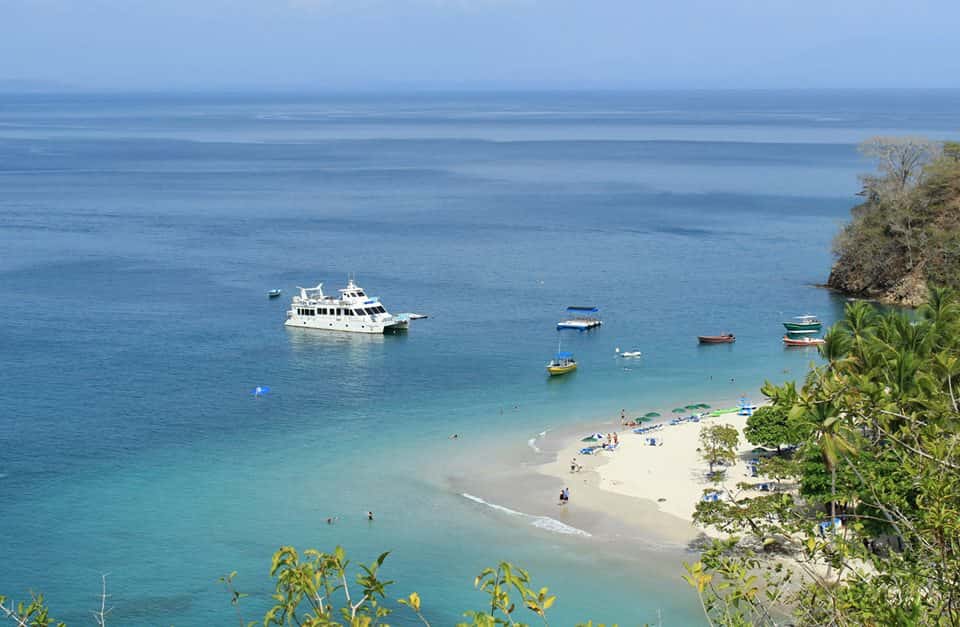 An island with beautiful beaches that offers many outdoor and fun activities for family and kids. Take a 5 hour Bay Island cruise from this island and get the stunning view of the crystal clear water. You can also opt for the Catamaran cruise on this island and sail all day on the calm waters of the sea. You can go jet skiing, snorkeling, and take walking trails to find deer, birds, and many other animals. The sunset view of this island is breathtaking.
5. Beach Tours Is One Of Best Things To Do In Costa Rica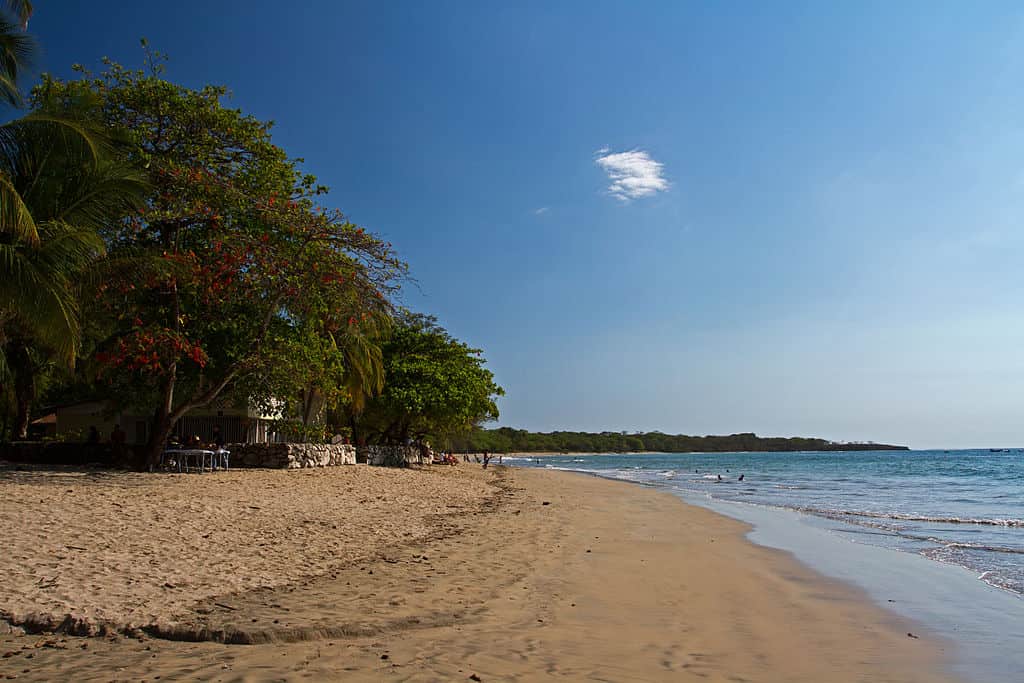 Costa Rica has one of the best beaches in the world that has clear water under the blue sky and white sand. Playa Cocles beach provides an idyllic and a pleasant view of a Carribean beach. This is a beautiful beach that is ideal for surfing. The Cahita beach inside the Cahuita National Park has coral reefs and white sand. You can find white monkeys, iguanas, and sloths on the trees on these beaches.
Conchal beach in Guanacaste has a shore that is made of shells instead of sand. The Flamingo beach in Guanacaste is popular for watersports and outdoor activities. You can go boating, fishing, and diving on this beach. Go on the white whale watching tours on the Uvita beach. Playa Samara has the most breathtaking sunsets you can ever view! For surfing, you can visit the Santa Teresa and Playa Carmen beaches.
6. Costa Rica Point Of Interest Playa Manuel Antonio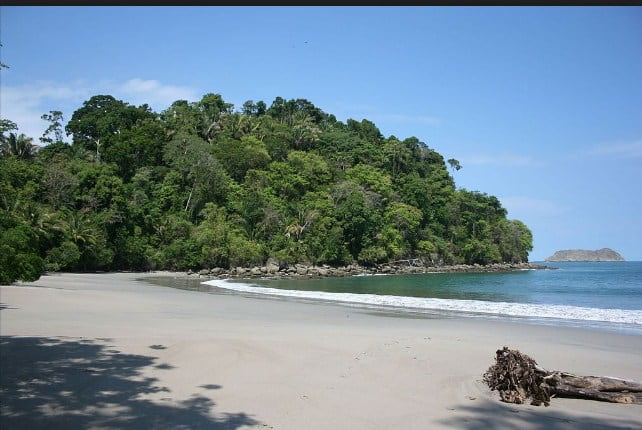 Take a guided tour to the Manuel Antonio National Park for a taste of wildlife, outdoor activities, and scenic beauty. This place is no short of paradise with white sandy beaches with a longer stretch of coastlines and crystal clear blue water. You can opt for spa massages on the beach, and go for a romantic adventure on the beaches. There are at least 5 beaches in Playa Manuel Antonio which serve as a romantic honeymoon spot. You can go surfing and beach hiking on the Playa Espadilla beach.
You can take nature and wildlife tours in the National Parks, go horseback riding, take extreme adventure tours in the ADR National Park and go on safari rides. Take a boat tour in the Damas Island Mangrove and spot monkeys and other wild animals that dwell in the habitat. If you want to see animals like Sloth, visit these National Parks. Do not forget to visit the Nauyaca waterfalls in Dominical.
7. Costa Rica Point Of Interest La Fortuna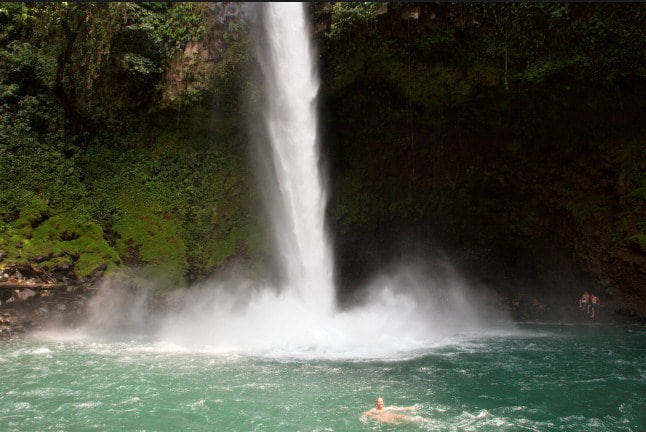 There are nearly 27 National Parks in La Fortuna for you to take a look at nature and wildlife up and close. The La Fortuna waterfall provides a heaven like a breathtaking view. The butterfly conservatory is a habitat of many species of butterflies and frogs. Animal lovers can feed animals and visit many species of animals in Proyecto Asis which is a wildlife conservatory. This is also an animal rescue center and you can take a look at the white-faced monkey in this reserve.
Take a guided tour of the Mistico Park Hanging Bridges and meet wild animals up and close. This is a rainforest with lush greenery, flora and fauna, scenic beauty, waterfalls, and many outdoor activities.
8. Costa Rica Point Of Interest Uvita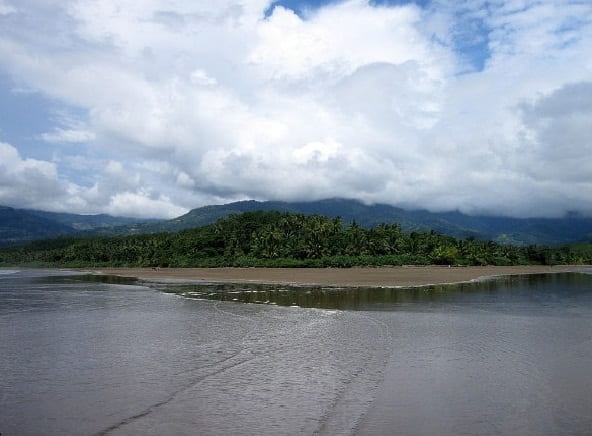 Visit National Parks, Rancho La Merced National Wildlife Refuge for a great view of the sunset, horseback riding, spotting monkeys and toucans, and a stunning view of waterfalls. The Marino Ballena National Park has a stunning beach encircled with coconut and palm trees. Meet cute sloths at the Alturas Wildlife sanctuary. Playa Ventas has interesting rock formations, caves, and a beach that is secluded and gives a stunning view.
9. Best Things To Do In Costa Rica: Libreria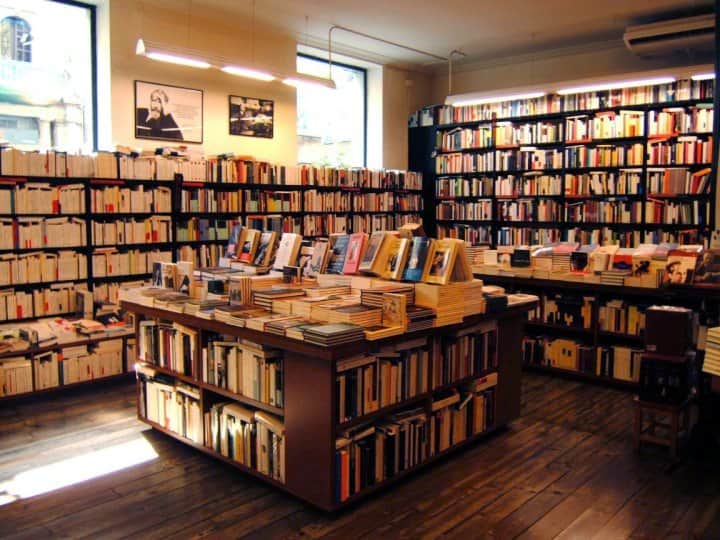 Visit a unique and fancy church called the Immaculate Church of Conception de Maria for its stunning architecture. There are many tours you can take in Libreria such as boat and wildlife tours, Tio Lee Coffee tours, visit the breweries for wine tasting and more. Libreria had many outdoor and adventure activities to offer. Feed animals in the Ponderosa National Park, the Hidden Garden Art Gallery has a stunning view of the outside and houses many art collections by local artists. Taste some top notch beer at the Maderos brewery, buy souvenirs in many of the plazas and shopping centers in Libreria.
10. Costa Rica Attraction Quepos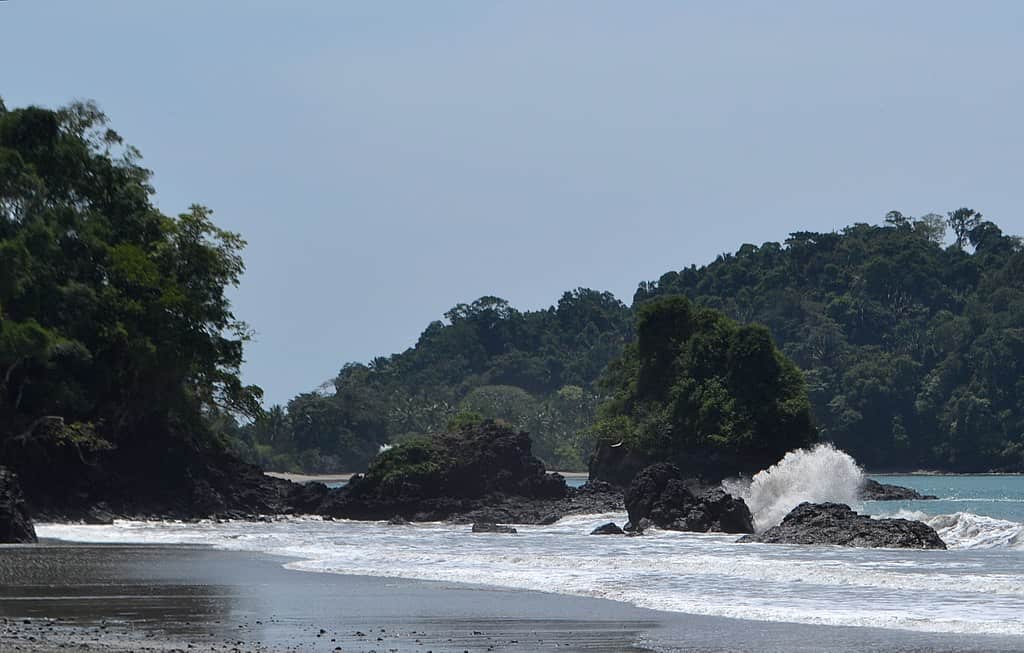 Flanked with as many as 15 National Parks, this place is a haven for animal and nature lovers. Shutterbugs have a lot to update on their travelogues when they visit these National Parks. The Naturalist Michael Araya Flores is a National Park where you can spot many species of monkeys and birds.
11. Costa Rica Attraction Rincon De La Vieja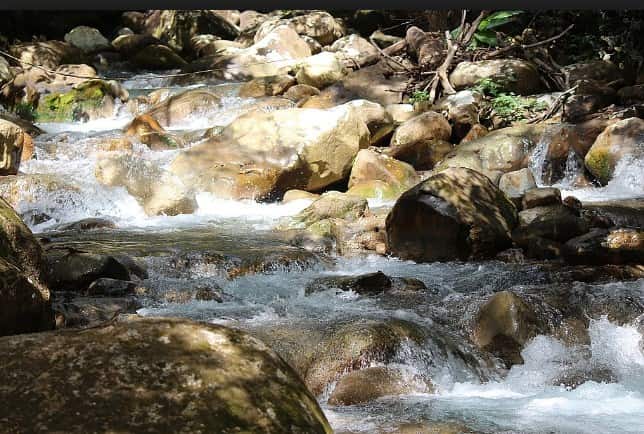 Live in rustic lodges, go bird watching and hiking, capturing the surrounding beauty of this place. If you are lucky you might see a double rainbow. The National Park has geysers, boiling mud pots, cloud forests, rich vegetation, and cattle ranches. You can get a unique experience staying here and enjoying nature and wildlife. You can enjoy sports like water tubing in this National Park.
12. Costa Rica Attraction The San Gerardo
Live in the mountain lodges, go birdwatching and hiking in the forests and National Park. Get a taste of wildlife and nature spotting unique species of birds. Costa Rica is ideal for nature lovers and adventure enthusiasts who can take up any water sports and outdoor activities. Do not miss the spectacular view of these nature spots present. The Oak and Cloud Forest in the Chirripo National Park is a must visit for its vegetation, oak trees, acorns, and scenic view. If you are lucky you can spot and elusive and a colorful bird, Quetzal. There are more than 600 species of birds in the forest inside the National Park.
13. Costa Rica Attraction Tenorio National Park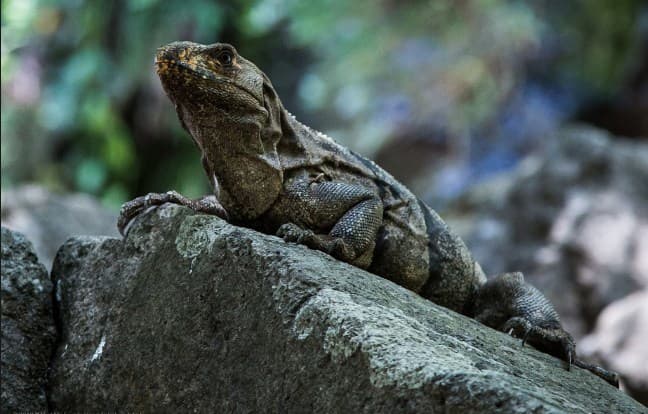 This National Park is a hikers paradise. For easy and difficulty hiking trails you can visit this spot that has ecological lodges, rich vegetation, a rainforest with breathtaking Celeste waterfalls. Within this park are also natural hot springs where you can spend some time amidst the rocky formations. This is also an ideal spot for bird watching as you can spot birds of many species in the vicinity.
14. Best Things To Do In Costa Rica Montezuma- The Bohemian Town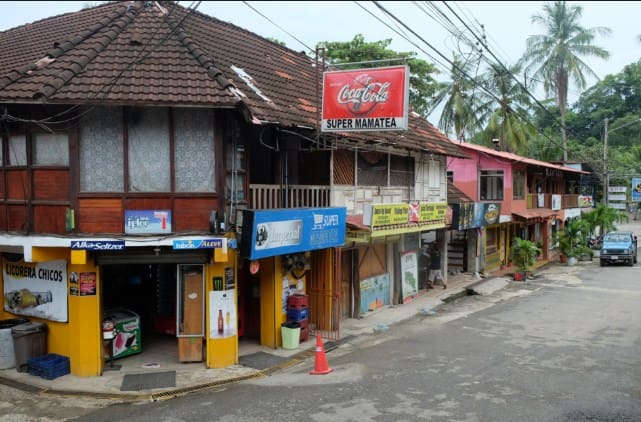 A small, picturesque village in the Nicoya Peninsula is flanked with mountains, landscape views, beaches, rivers, and lush green. This town is known for its hippie culture and houses many people of foreign descent. You can enjoy sitting by the tide pool during the low tide. You can go beach walking, horseback riding, play with monkeys, go for a swim, and view the stunning waterfalls cascading from the mountains.
15. Costa Rica Attraction Rainforest Chocolate Tour In La Fortuna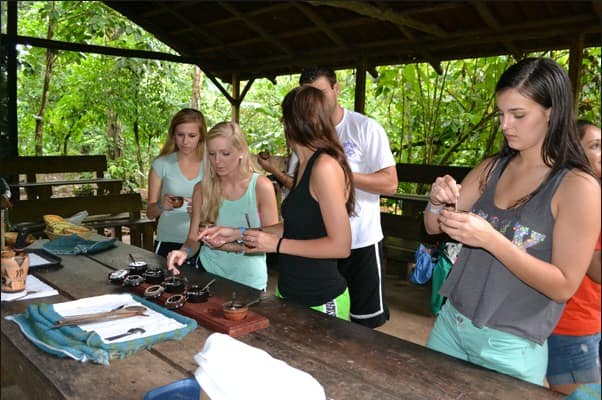 Visit the chocolate farm in the Rainforest of La Fortuna and learn about the process of making chocolate from scratch. You can see how cocoa grows inside the pods of the cocoa trees in this rainforest and learn to make chocolate from the cocoa beans in a rustic way using the mortar and pestle. You can learn the traditional process of making the dark chocolate.
Costa Rica is a haven for beach bums, nature and wildlife lovers, and adventure sports enthusiasts. Spread across our many National Parks, beaches, and tours that you can take to satisfy your thirst for nature, outdoor activities, scenic view, hiking, and more.
Read More: 10 Best places to visit in Darjeeling city