American's have a strong fondness for Whiskey, and it never seems to fade away. With every passing year, the consumption is growing for all the types of Whiskey. There are already so many whiskey brands available in the market that it's tough to say which one is the best. They are generally different in terms of their making, flavors, blending, ingredients used, and other standards like alcohol percentage.
Mainly, there are four types of whiskeys – Scotch, Bourbon, Tennessee, and Rye.


Rye Whiskey
This type of Whiskey is produced mainly in the US and Canada. It primarily consists of 51% of Rye and is matured in an Oak cask for at least two years. It tastes spicy, which makes it less popular.
Bourbon Whiskey
There is 51% of corn in this type of Whiskey and is mainly produced in Kentucky. It must be aged for at least 4 years in fresh casks.
Tennessee Whiskey
Tennessee whiskey is very different from Bourbon, which is further charcoal filtered before filling into the casks.
Scotch Whiskey
This type of Whiskey is a distilled whiskey made specially in Scotland. Scotch is usually made of malted Barley.
Drinking Old Whiskey
Generally, it is not advised to drink Whiskey which has been stored for many years. Once you have opened a whiskey's bottle, it can last for about 1-2 year.
People always question if it is safe to drink old Whiskey. Well, Whiskey's old bottle doesn't become bitter during storage, and it's safe to drink an old whiskey. But it is fine if you plan to drink within a couple of months.
Best Whiskey Brands In The World
Since the past few years, the growth of American whiskey brands, flavored Whiskey, Canadian Whiskey, and the Irish Whiskey has been phenomenal.
Here is the list of best whiskey brands that have grown to be the best whiskey brands in the world.
1.

Buchanan's Scotch Whisky
The very popular Whiskey from the Latin America Buchanan's 12 has honey toast, spice and fruit flavors, all packed in a single bottle. This premium scotch whiskey can be easily identified by its smooth, developed, and distinct taste.
Read related post – Best Vodka Brands to Sip In Your Next Party
2.

High West Campfire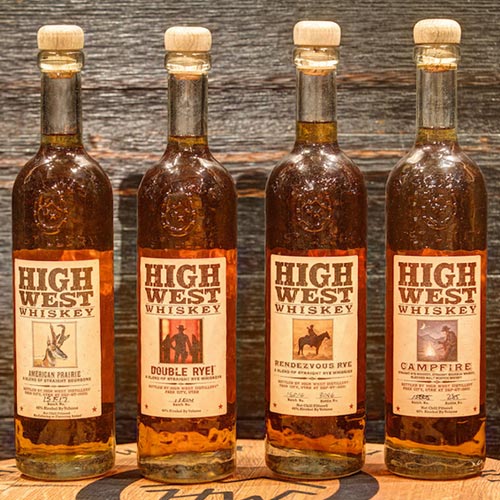 Among the best American whiskey brands, High west campfire is on top in our list. Campfire strikes a perfect balance between quality and affordability. Being inspired by Isle Peaty Whiskeys, High West is a perfect blend of Scotch, Rye, and Bourbon. Campfire is a mixture of 3 different types of Whiskey and which presents a spirit which is sweet as well balanced and give you a unique flavor in every sip.
3.

Dewar's Scotch Whiskey
It is a common household name of whiskey brand. One hundred years ago with the introduction of its White Label Blend, it rose to become the best whiskey brand in the world. Founded by John Dewer in the year 1849, this Whiskey is known for its rich notes of heather and honey zest.
4.

Canadian Club Whiskey
It is an epic whiskey and the only one that is blended before aging in white oak barrels. Canadian Club happens to be Beam Suntory owns the famous whiskey brand, and the flavors in this Whiskey come from Rye, rye malt, and barley malt atop a base whiskey made with corn.
5.

Southern Comfort American Whisky
Best whiskey brand that has a flavor of liqueur with a slight taste of Whiskey. It has grown in leaps and bounds after Sazerac had bought it from Brown-Forman in 2016. Till date, it happens to be the best Whiskey as it is still flavored with fruit and spice and has more of street cred.
6.

The Hakushu Twelve Year
When we talk about best Japanese Whiskey then Hakushhu Twelve Year comes first in mind. This Whiskey is soft and crispy on the nose and has notes of freshly cut grass and Barley. It ends into lasting sweetness with some flavor of spicy on the tongue.
7.

Wild Turkey Bourbon Whisky
Available in 81 proof and 101 proof versions with the latter being much more appreciated. It is also the best cheap Whiskey that has the heat, spice, and hints of honey, which, is well balanced with the sweetness of honey, the combination is rare and is perfect to the core. The high notes and low notes are distinguished.
8.

Seagram's Crown American Whiskey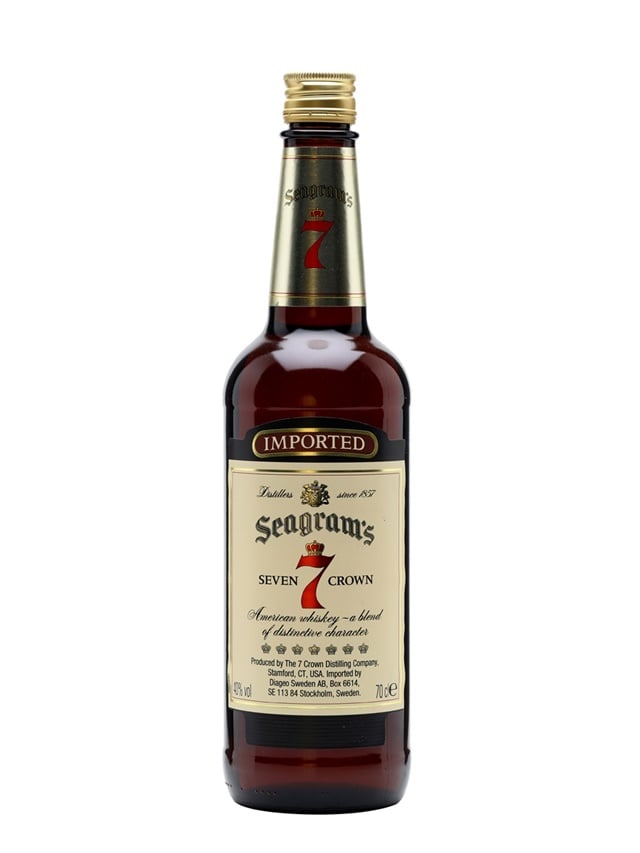 it is the American icon whiskey owned by Diageo. Seagram's 7 or famously called No. 7 is the signature drink, the 7&7. This brand was originally a Canadian but later Diageo took over the brand. It contains 25% of Straight whiskey and 75% of neutral grains. The first you smell, it seems like rum with a strong aroma of brown sugar.
9. 

Johnnie Walker Scotch Whisky
the largest whiskey brand of the world and also the best Whiskey, which has lovers' in all parts of the world. Be it black, blue, or Jane all are loved and are a treat to the taste buds. Not made of 100% of malted barley, it is a tasty blend of grain whiskey and malt whiskey from different distilleries.  That's why it is considered as one of most famous blended scotches
10.

Jack Daniel's Tennessee Whiskey
Undoubtedly the best Whiskey and is fondly called Jack. The sales figure for this whiskey brand is humungous. It has a very unusual taste that hits the right cords. Jack Daniel is basically a Tennessee Whiskey which Is filtered with charcoal and has a very strong flavour.
11.

Crown Royal Canadian Whiskey
The name, bottle, slogan, and taste of this Whiskey is all complimentary and very well- described. The tagline is "fit for a king- and was made for one" is very apt as this Whiskey till dates rule the market of whiskey brands. It was made in honor of King George VI and is perhaps the most royal Whiskey.
12.

Jim Beam Bourbon Whiskey
The best selling bourbon in the world. Jim Beam is has put forward the signature bourbon with the right mix of Rye, corn, and Barley since the last 220 years. It is available in 200 countries and is loved unanimously everywhere, making it the best whiskey brand in the world.
13.

Marker's Mark Bourbon Whiskey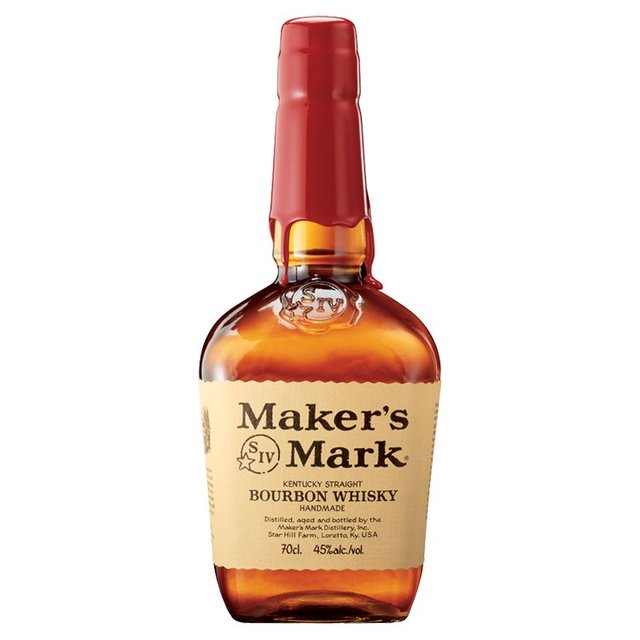 Another bourbon flavored Whiskey that is hand made and is the first premium whiskey. When it was introduced to the public in 1958, it was claimed that it was a more relaxed drink as compared to its counterparts. It has the best combination of sweet and spicy notes.
14.

Jameson Irish Whiskey
The perfect taste that has been derived from its French Parent Company, Pernod Ricard. It is an Irish Whiskey and perhaps the best one in this category. So far, Jameson has been the best selling Irish Whiskey in the world. The main ingredients of this Whiskey are Unmalted and Malted Barley, maize and Irish water from the river Dungourney. You can get down it straight or mix with a cocktail.
15.

Fireball Cinnamon Whisky
In spite of the well-known fact that fireball is not a whiskey and was turned down in Europe for being an anti-freeze adjacent ingredient scare, this brand remains to be one of the most cherished whiskey brands of America.
16.

Evan Williams
The list of best whiskey brands will be incomplete if there is no credit to this brand of Whiskey. Heaven Hills distiller's Evan Williams brands are commonly found in the liquor stores and bars of America. However, there is undisputed love and appreciation for its 100- proof Bottled –in- Bond that is in White Label.
17.

Black Velvet Canadian Whiskey
Pocket-friendly whiskey brand owned by Constellation Brand is undoubtedly a treat. The bottle is beautiful and so it the taste of the blends of this brand of Whiskey.
The above brands of Whiskey are the most loved brands in America and also the other parts of the world. They have taken the spirit of consuming Whiskey to another level that is cherished by the ones consuming it.
Frequently Asked Questions
Can you drink whiskey straight?
Yes, drinking whiskey straight is completely safe as long as it is done with moderation and contains some benefits for health.
Does whiskey make you gain some weight?
Yes, Whiskey can help you in gaining some weight
Does whiskey has any health benefits?
Yes, if you are drinking whiskey in moderation has some serious health benefits.
Is whiskey good for heart?
Yes, whiskey can help in reducing the risk of blood clots, and decrease the chances of heart attack or any stroke.
How much whiskey should one drink in a day?
For women, 1 glass of drink is suggested, and for men, 2 glass of drinks are recommended.
Related Article links –