Singapore is no less than a Paradise on earth. In this magnificent City-State, there is no shortage of tourist places in Singapore, which will leave you stunned and impressed at the same time. Singapore is the land with modern architectures, beautiful natural locations, luxurious hotels, and exotic gardens to die for. The reasonably priced shopping markets clubbed with unquestionably beautiful places must be discovered in depth. But before that, do not forget to embrace a little highlight of the best Singapore tourist Spots that you ought to visit.
Ritz Carlton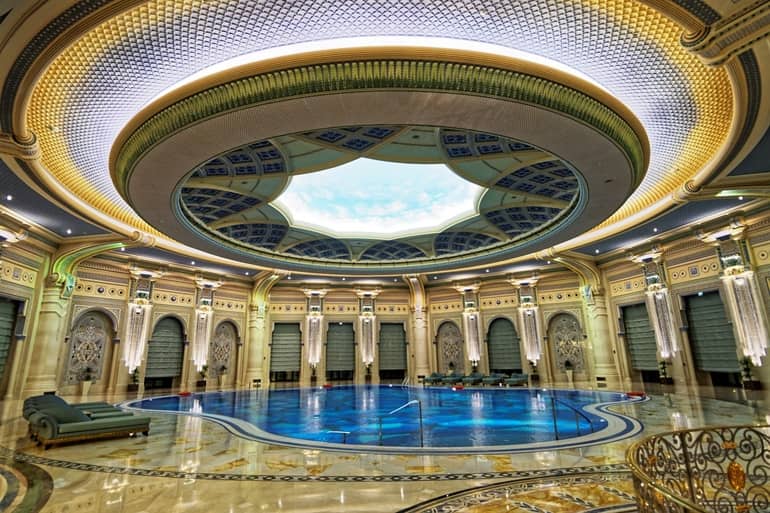 Are you traveling to Singapore for a honeymoon? Plan out your stay at Ritz Carlton and get submerged in the panoramic view that combines contemporary art and modern collection. The Marina Bay is yet another specialty of the place that the first, as well as the second honeymooners, should not miss out.
Little India And Arab Street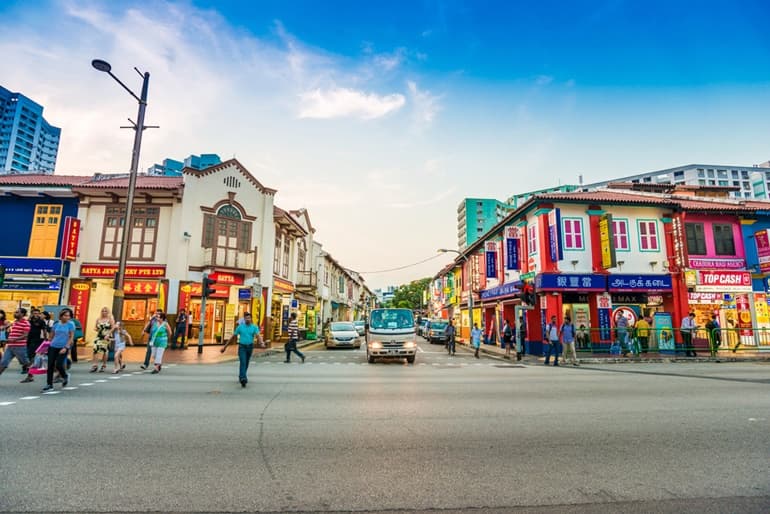 Visiting a tourist place always comes up with an expectation to view something different. Therefore, if you are at Singapore and wish to complete your tour with nostalgic attractions, do not miss out Arab Street and little India Tourism attraction. Arab Street has Small and cozy shops with historical mosques that provide a different experience than what the modernized place of Singapore is. Talking about little India, it is basically about the Indian community that offers eatery joints serving Indian cuisine. The site also has Sri Veera Kaliamman Temple that is one of the most famous Hindu temples all over Singapore. The heavenly cuisines and excellent view at Arab Street and little India gives a breathtaking view of old age structures. The shopping stores authentically sell Arabian and Indian stuff that the tourists would love to carry with them. In other words, you can enjoy being in Arabia, India, and Singapore during your excursion.
S.E.A Aquarium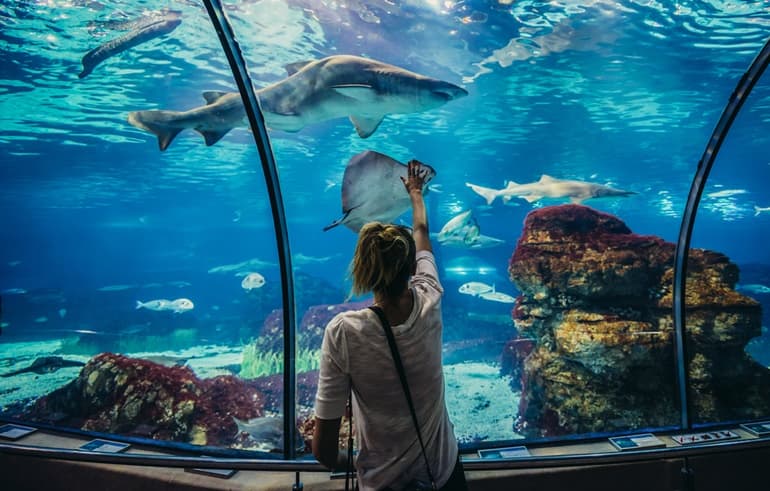 While planning a trip to Singapore with children and family, do find out more about S.E.A aquarium tourist destination that is famous for the variety of species it has. The best attraction for both adults and kids, s.e.a aquarium comprises of Exotic Marine animals that include coral reefs, Shark, stingrays Turtles and more. You can interact with the friendly dolphins and dive into the Shark sea habitat. The feeling of swimming with marine animals gives an extraordinary experience to the visitors. Some complex species complete the overall tourism of the visitors, thereby giving a distinct experience. With more than 100000 Marine species embedded at a single place, SEA aquarium is an unbeatable tourist attraction that is it a must visit.
Read more – 15 Best Things To Do in Singapore Tourism: Singapore Travel Guide
Changi Museum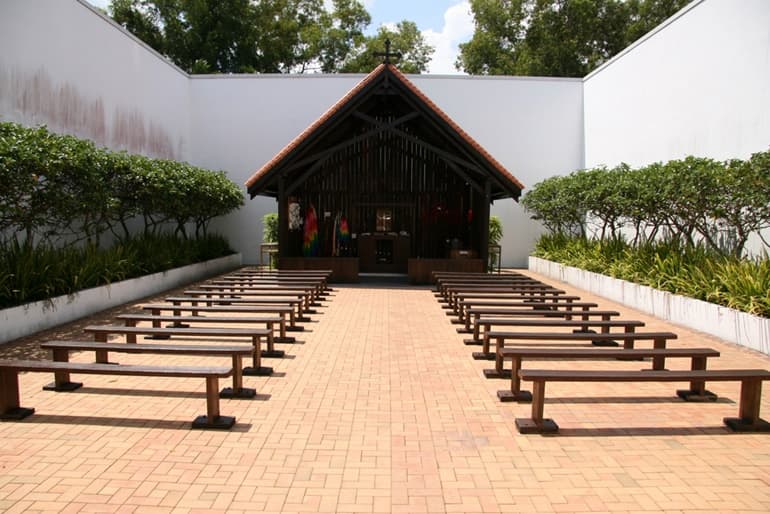 The famous Museum of Singapore symbolizes stories of Japan in the form of structures, letters, photographs, and written texts. Separated into five different zones, Changi Museum attracts travelers and offers unique recreational forms.
Gardens By The Bay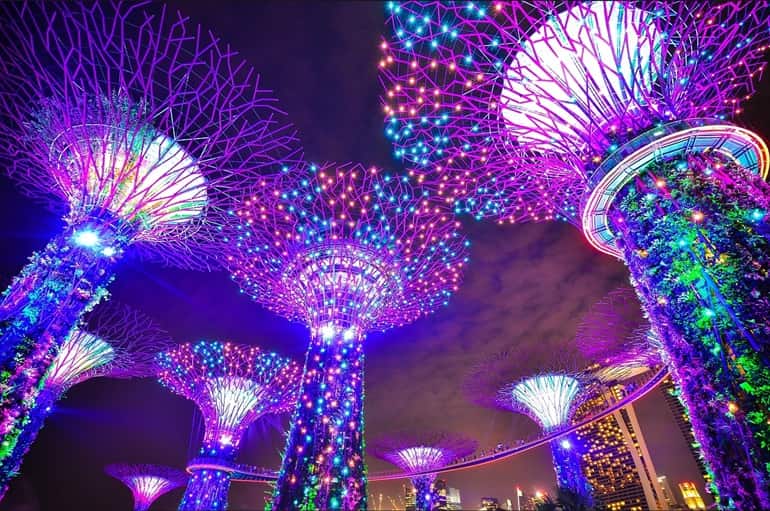 Gardens by the Bay is a beautiful place that receives a lot of tourist attractions because of its supertree grove that the travelers into a dream world. The cloud forest and flower dome bestow a big treat to the eyes. The place has prominent places where you can have some coffee and relief yourself a bit. Gardens by the bay will leave you with a positive impression about the place.
Singapore Flyer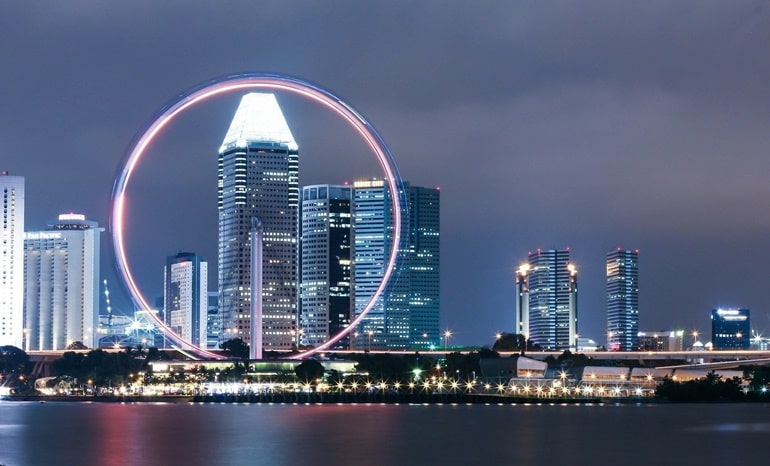 Anything that can be seen from a particular height appears clear and better. If you want to get the entire glimpse of Singapore at once, you will need to climb at the top of the Singapore Flyer. Singapore flyer gives an incredible view of the whole place. The observation wheel has a height of 165 meter, which is indeed the giant wheel of entire Asia. A joyful ride on Singapore flyer provides a breathtaking view of whole Singapore.
Orchard Road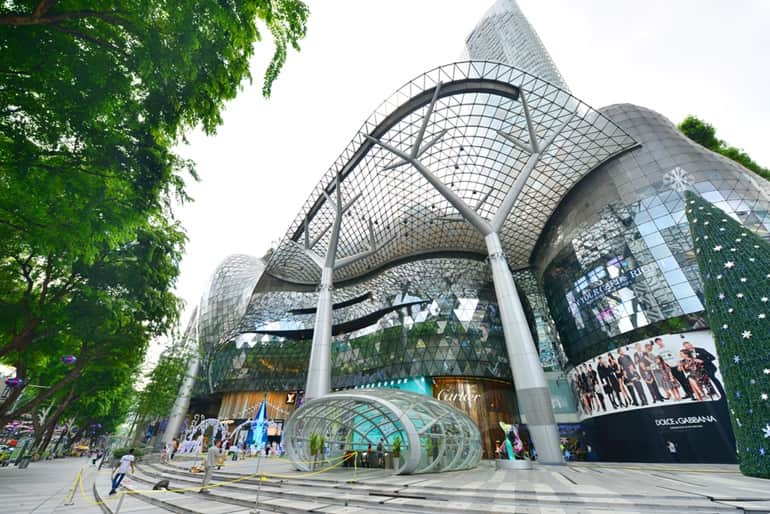 The shopaholics can always pay a visit to Orchid Road in Singapore. With more than 22 shopping malls located at a standalone destination, you will never have to face any scarcity of products once you land here. The major tourist attraction has fashion labels and products for the honeymooners. The ever exciting trip to Singapore can give you the best tourism experience with the broadest range offers available at Orchid Road shopping malls.
Universal Studios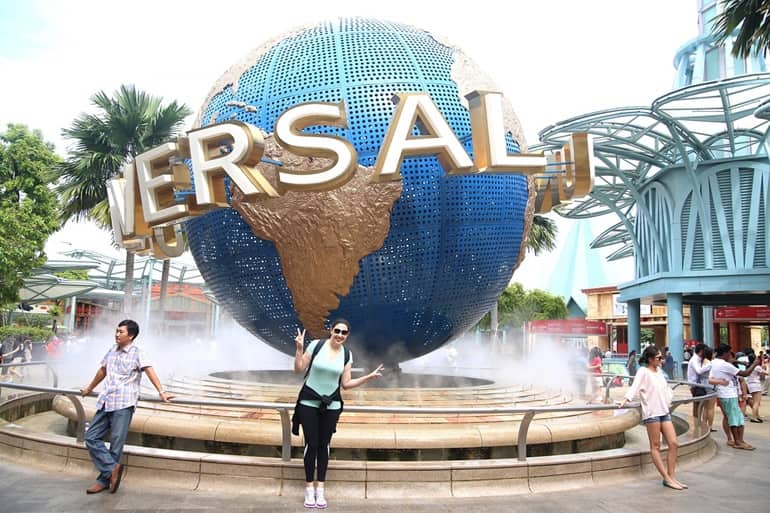 Located in the evergreen destination of Singapore, Universal Studio is part of Sentosa Island that is undoubtedly stunning. Loaded with entertainment and lots of enthusiasm, Universal Studio entertains a variety of restaurants, cafe and shopping areas. Universal Studios have several exciting eye candies that keep you charged throughout the day. The ancient Egypt zone, SkyCity, dinosaur world, and many other features will motivate you to visit Singapore once again.
Botanic Gardens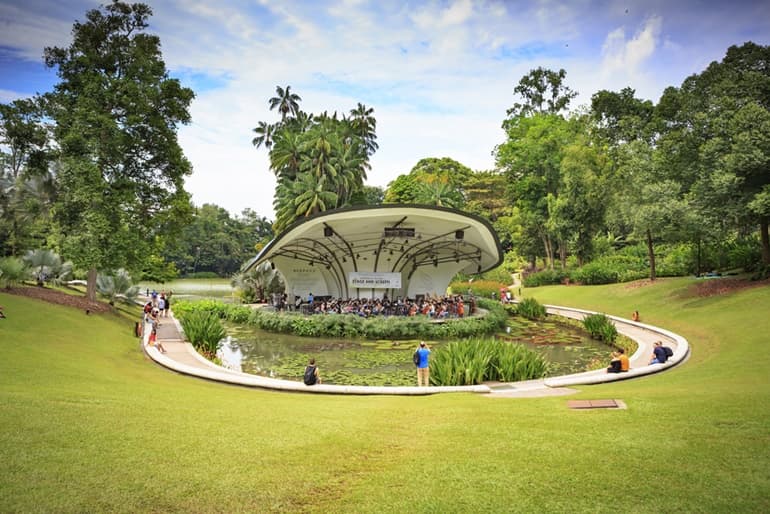 Now the next in the list is a Botanic garden that has Luscious green garden and endemic species. Being identified as first UNESCO World Heritage, Botanic Garden gives a glimpse of exotic Flora that itself draws visitors from all over the world. The lakes of botanical gardens in-house Ducks and Swans. The perfect place provides soothing Ambience with beautiful music created by chirping Birds. This park is one of the best attractions in Singapore that gives a perfect escape from the Hustle bustle of life. This prime tourist attraction will provide you with a memorable trip That is difficult to transverse.
China Town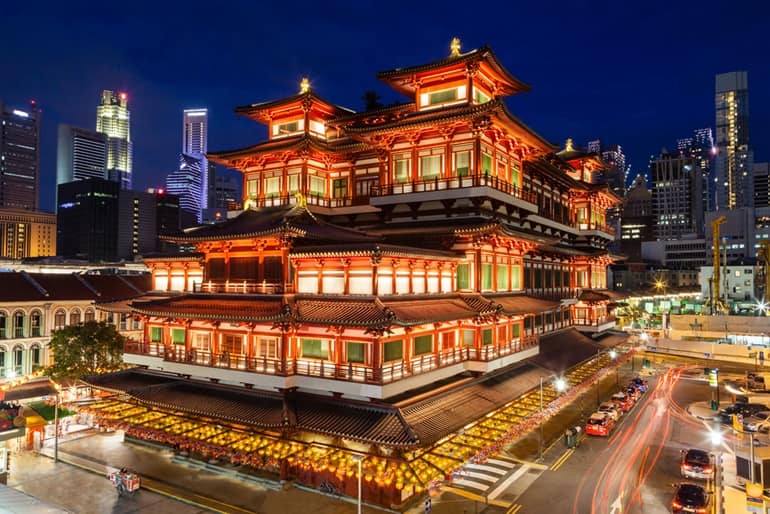 Filled with Excitement and Rush of the market, China Town is one of the busiest destinations in Singapore. Every little corner of China Town is acquired by some or the other variety of shop that sells Chinese products. Sri Mariamman Hindu temple and Buddha super together form significant attractions of China Town. If you are going to pay a visit to Singapore for the first time, do not miss out visiting those colorful temples that fill every Traveller with tremendous positivity and hope.
You don't have to visit China Town during the daytime, mainly. Enjoy shopping with your friends and loved ones during the evening and subsequently land over to the rooftop bars, food joints and places of your choice. The bustling streets of China Town have all the varieties of products to cater to your requirements.
Singapore Zoo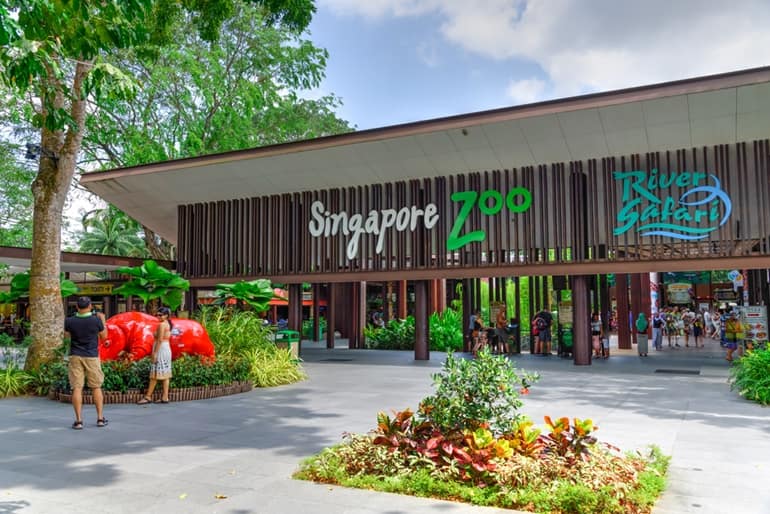 Every tourist attraction in Singapore is unique in its way. If you want to see some endangered animals and species, then paying a visit to the local zoo of Singapore is worth. You can find koalas, tigers, Zebra and various other species that belong to the extreme cold region. Spend a  day exploring the Singapore zoo where animals roam freely in their open habitats. You will learn a lot about Jungle species and their habitats.
Sentosa Island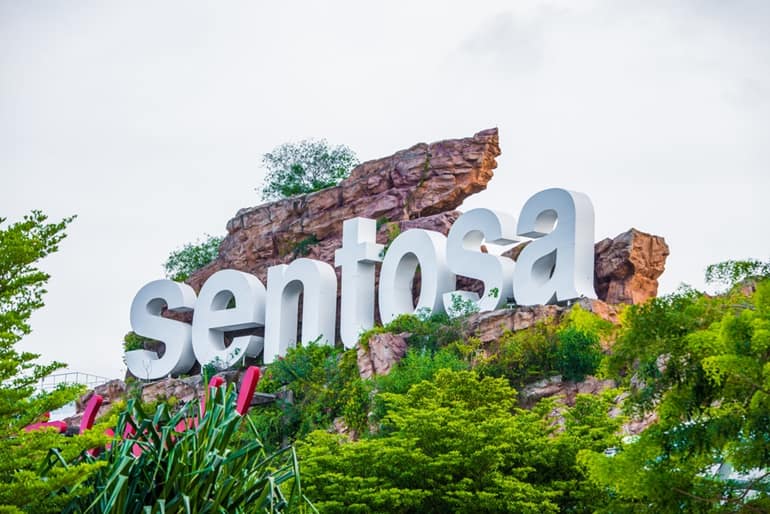 If you miss Sentosa Island during your tour to Singapore, you will repent much. Sentosa Island in Singapore is a mind-blowing destination that has towering structures, beach attractions, skimboarding, Underworld aquarium, famous statues, and multiple other activities.
The Underwater World aquarium in Singapore lets you swim with playful dolphins and create eternal moments. Sentosa Island can never be a backbreaker if you have got your kids along. The destination has sufficient eye-catching attractions that can be mutually enjoyed by you and your children. The Fort Siloso is a famous attraction at Sentosa Island. You can initiate several sports activities over there and spend some quality time with your kids.
Punggol Waterway Park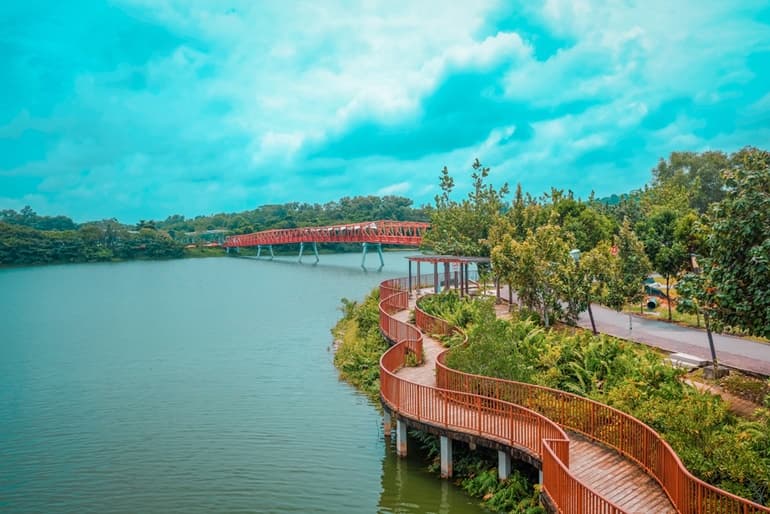 Being a family tourist destination, Punggol waterway Park has several tourist attractions that provide a scenic view and recreational choices. The place should be visited with the family to enjoy the Heritage of Singapore altogether. The Punggol kampong is the oldest village of Singapore where you can walk and find out about the culture of the place. Also, you can find out the fitness corner at Punggol waterway Park so that you can have some fun while getting away from stress and excess energy.
Pulau Ubin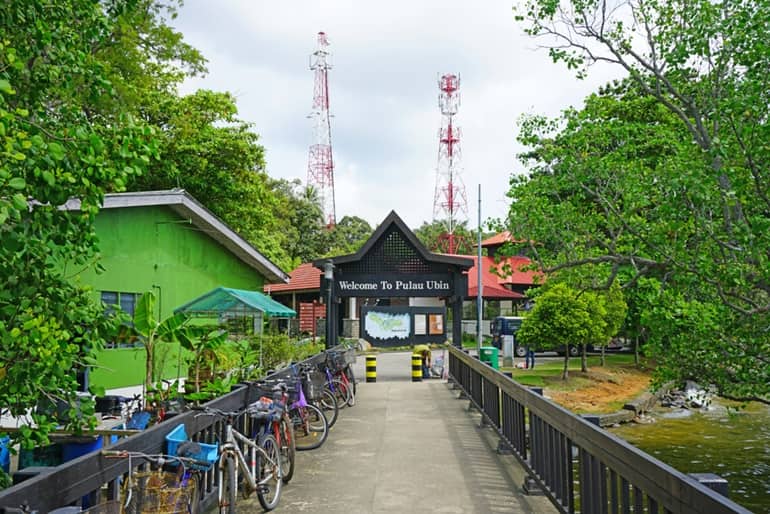 Visiting Pulau Ubin can add more memories to your Singapore trip. This place is considered as one of the best places in North East Singapore. This place might not impress the ones who are looking out for some beach fun. However, it is a place where photographers will love to dwell. The site has 1.5 km stretch that offers unique sensory trails. For the adventure Explorers, Pulau Ubin provides a panoramic view and Enjoyable bird watching. You can pay a visit to German girl Shrine that it is another tourist attraction in Singapore, which is famous for giving a creative experience to the travelers.
Clarke Quay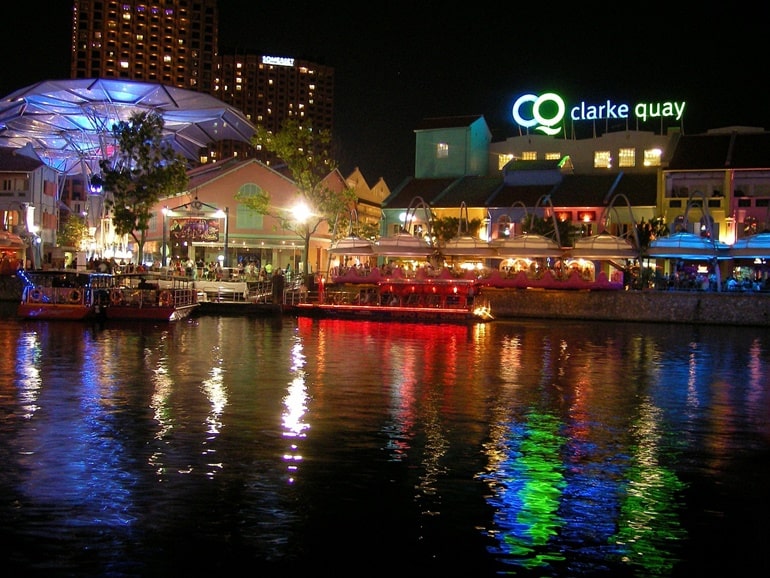 Apart from making your days enthusiastically by traveling to different Singapore tourist places, make your nights calming by paying a visit to Clarke Quay nightlife destination. Inspired by the best food and discotheques of the world, you will get every possible facility at this place. As you move to the place, the neon light and glittery Singapore river are going to take you into a completely different world altogether. The Reverse Bungee Jumping will let you have an enjoyable experience in Singapore.
Read more – Singapore Hot Spot For Tourist: Singapore Tourist Attractions
What Is The Best Time To Visit Singapore?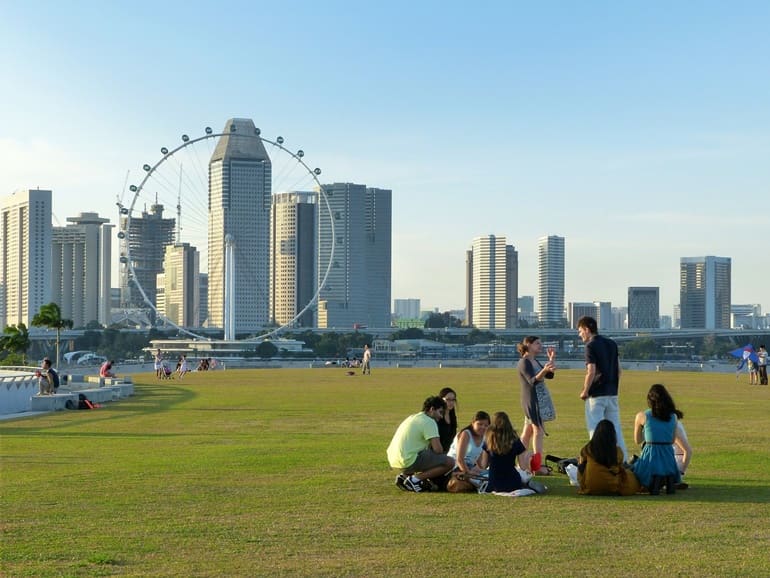 Singapore experiences humid climate all year around. Weather in Singapore is fairly steady year around and welcoming enough for travelers around the globe. Peaks months are generally November – January and June- July. If you want to escape the crowd flocking the places in the peak months than months between February to April are also quite pleasant to visit Singapore. There are many outdoor activities become available by that time.
How To Reach Singapore?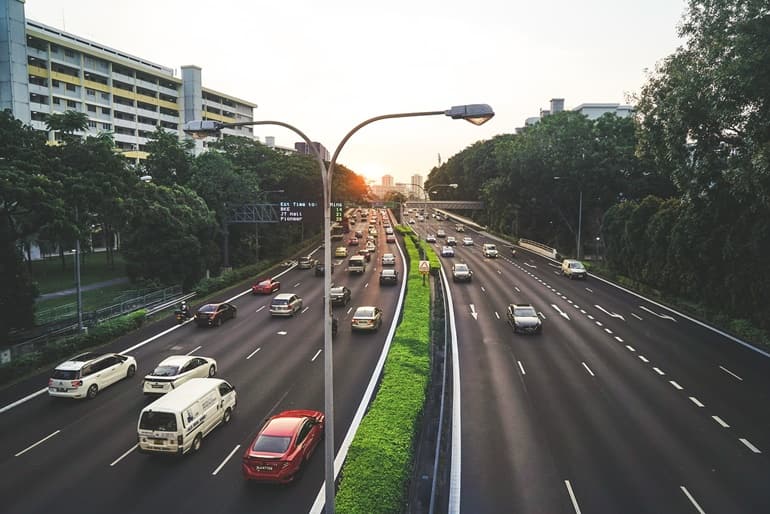 Singapore is a developed nation with a developed mode of transportation. Travelers around the globe can visit Singapore via air, water, road, and train. The best way to reach Singapore is by air. Singapore's Changi Airport is well-linked to all major destinations through world-class airlines. Peninsular Malaysia is well connected to Singapore by two land crossings, by Malaysian railway and KTMB. Apart from that, ferries and cruises also connect Singapore with Indonesia and Malaysia and other spots in Southeast Asia.
Getting Around In Singapore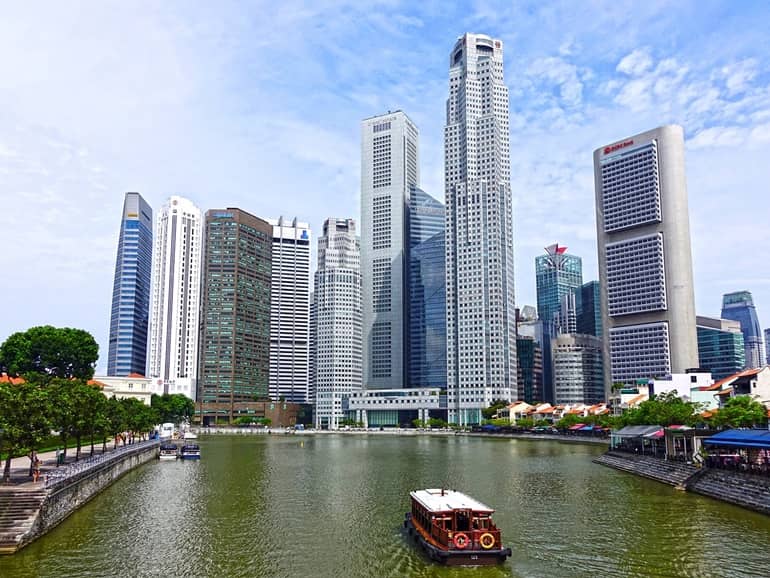 Singapore has well maintained public transport network. Most of the places are well linked with their metro services as well as public transport services. Even visitors finding their way around the city won't face a hard time. Locals are very accommodating, and also one can seek the help of nationalized SMRT app, which can guide you through the metro and the bus network.
Taxi and Public transportation are the most affordable in Singapore. If you are going on short distances, you could always opt for a cab. Most of the hotels offer a kiosk for booking cabs at the entrance. The top cab services in Singapore are Uber, Grab Cab and Comfort Delgro.
Food In Singapore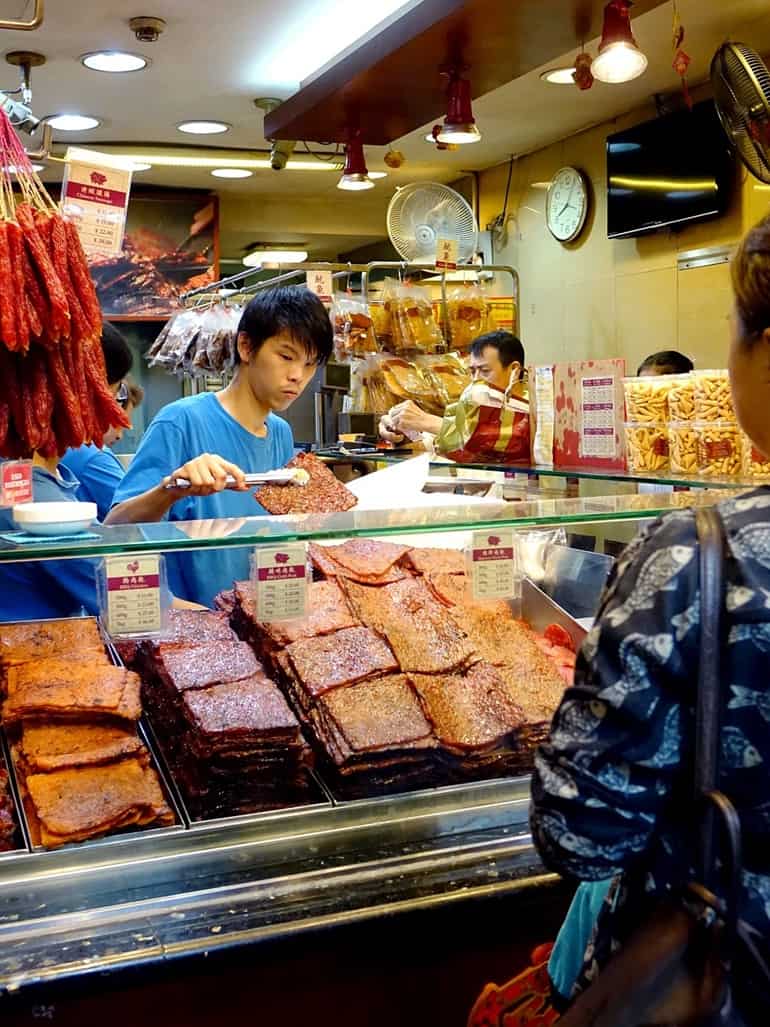 The great cultural blend in Singapore offers excellent restaurants, cafés, food courts, and eateries serving flavors and dishes around the world. Singapore cuisine is excellent, and there are myriad of options available along the food halls in the shopping malls and the street. The city-state's street food is quite favorable. Little India, China Town are some of the best-known places to explore food.
If you stick to food courts and hawkers, then food is comparatively cheaper then restaurants and hotels.
Hotel Availability In Singapore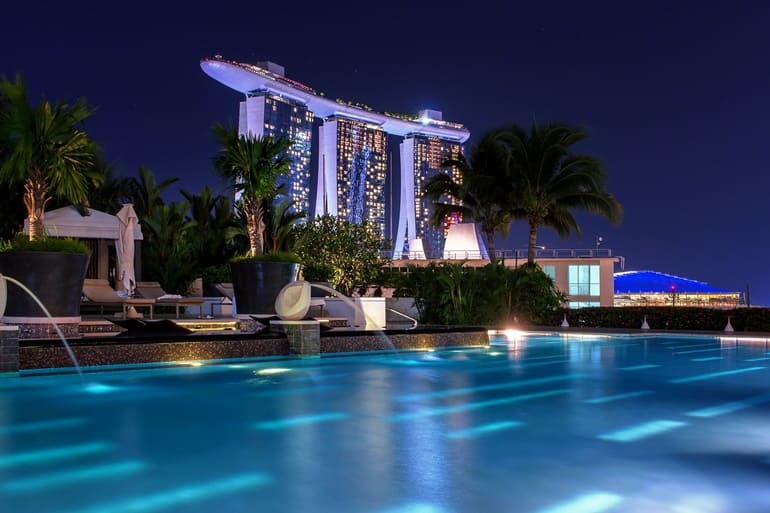 Singapore is the world's most expensive countries, and accommodation in Singapore is expensive.  The rest depends upon which part of the city you want to stay in. There are many hotels available in Singapore which provides accommodation at reasonable rates. If you are planning your trip during the peak season, then surely you will find everything expensive. Hotels in central locations are always costly, but you can always find a smart deal if you monitor the market in advance and plan your trip wisely.
Frequently asked question by Traveller (Q&A)

How Far Is Malaysia From Singapore?
The distance from Malaysia to Singapore is around 377 km, and this air travel distance is equivalent to 234 miles. If you travel by flight, then it takes approximately 0.42 hours to reach.
How Much Time Does It Take To Reach Singapore From India By Flight?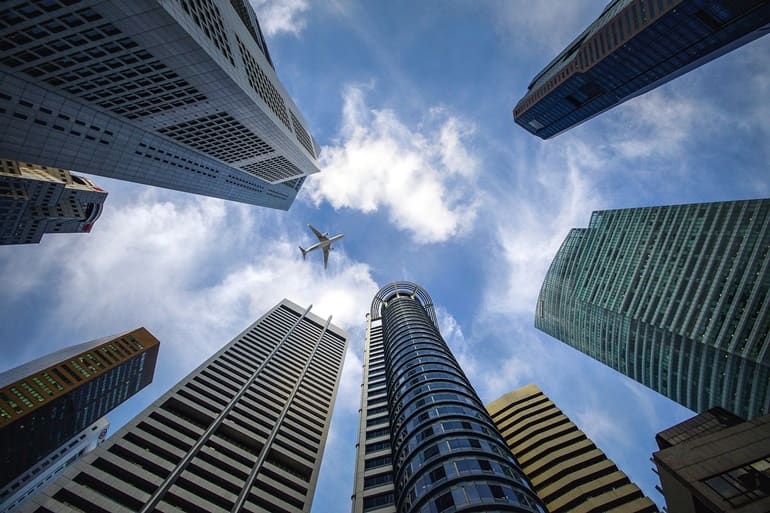 A nonstop flight from New Delhi to Singapore takes around 6 hours to reach.
How Much Money Will You Need Per Day In Singapore?
You will need to spend a minimum of around 60-70 USD per day if you are on vacation in Singapore. This cost will include your hotel stay, food and local travel and sightseeing on per day basis.
What To Do In Singapore On A Two-Day Trip?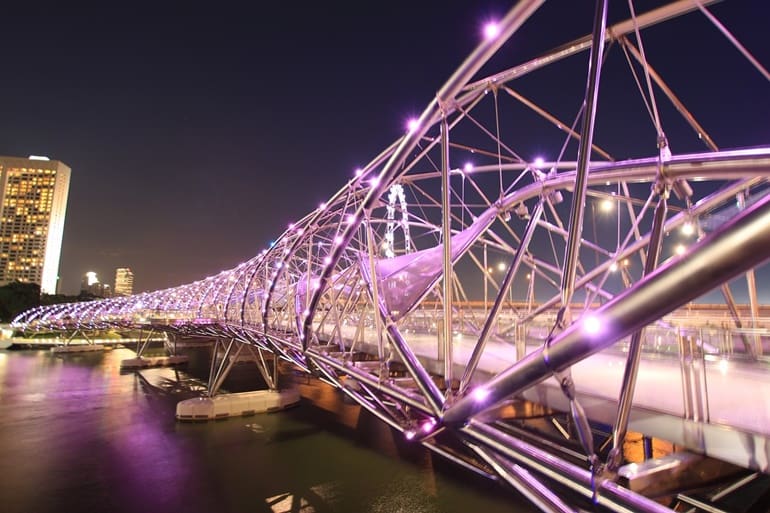 Most of Singapore attractions are well-organized near the marina beach, from where you can kick start your sightseeing tour. Some attractions include Marina Bay Sands, Singapore Flyer, Garden of the Bay and Cloud Forest. There are more malls than any other country in Singapore. You can go to Orchid Road and explore the vibrant mall or head to the Chinatown for a magnificent walkway filled with restaurants and stalls.
What To Do In Singapore On A Three-Day Trip?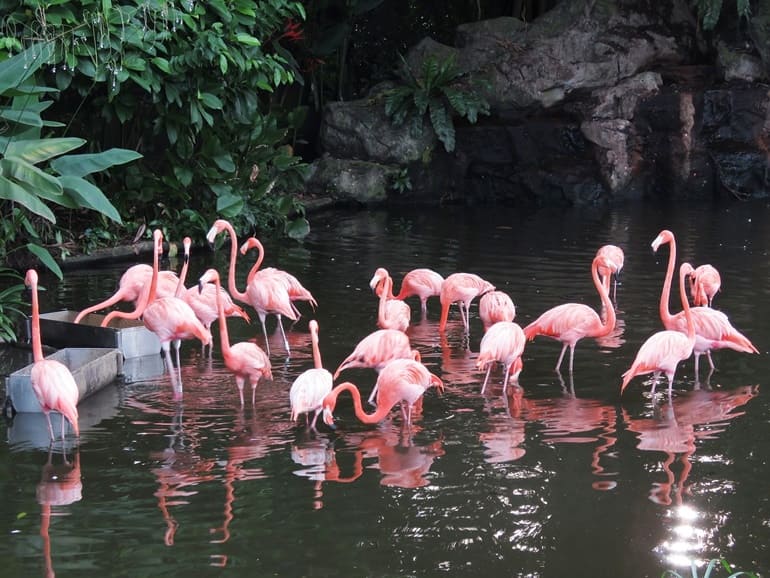 On the first day of your trip, you can relax for some time and in the evening, take a city tour. Visit the Singapore Flyer and take a Night Safari. Next day, visit Sentosa Island and explore the nightlife of Singapore later in the evening. Keep your day3 for Universal studio and explore 'Gardena at the Bay' in the evening. On Day 4 you can either spend your time at leisure or go for shopping before boarding your flight back to your home country.
What To Do In Singapore For Four Days?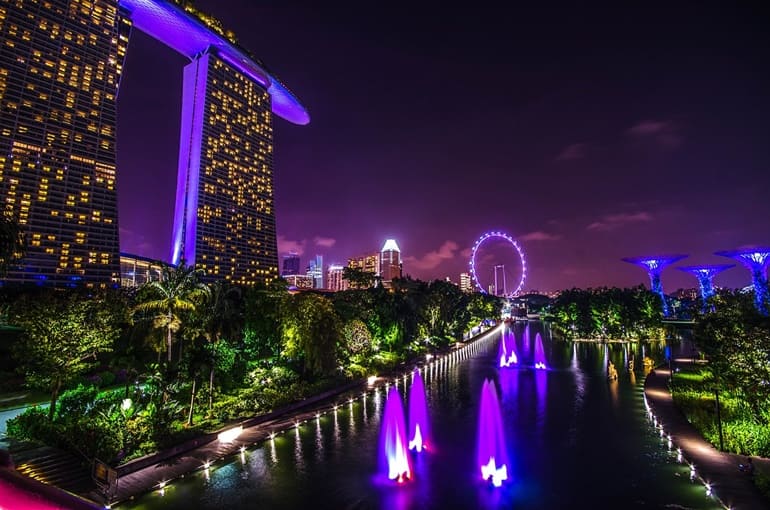 On the first day of your trip, you can go for Night Safari and spot the animals in their full splendor. Next day, you can visit Sentosa Island and later take the city tour. On Day third, visit Universal Studios or Marina Bay Sands and then go shopping. On the last day of your trip, spend the morning at leisure and later board your flight.
Related Article links –