The Waikiki Beach Hawaii is one of the most popular surf beaches flanked with fashion boutiques, fine dining, and many places of sightseeing. This is a man-made beach where you find many things to do in Waikiki like you can enjoy water activities like surfing, paddle boarding, swimming, scuba diving, snorkeling, and many adventure tour. Visit beach parks, view the shows and music events and chill with a drink enjoying the sunset.

Things To Do In Waikiki
1. Kapiolani Park
Once upon a time King Kalakaua ruled this region and named the park after his wife. This is a public park that has many attractions like the Waikiki Zoo, aquarium, and a garden that has many flowers and plants. The Kapiolani Garden has flowers from the Hawaii region and many other parts of the world. Visiting the garden is one the best things to do in Waikiki and view the rare species of flowers, enjoy leisure activities like tennis, and relaxing in the picnic areas.
2. Waikiki Aquarium
View the sea life, coral reefs, and shorelines in this aquarium which actually gives you a feeling of Waikiki beach Hawaii. It has many aquatic creatures and is a good place to visit with family and kids.
Waikiki Aquarium Hours
09:00hrs to 17:00hrs
Waikiki Aquarium Cost
Adult: $12
Child: $5
3. Diamond Head Honolulu
This is one of the iconic landmarks of Waikiki. The volcano is inactive and you can take a walking trail in the crater. Take a hiking trail around the crater which is a steep path and leads to many viewpoints for photography.
Diamond Head Hours
06:00hrs to 18:00hrs
4. Honolulu Zoo
An area that is spread across 42-acres and has animals and birds from various species. It also has a botanical garden with many plants and flowers. You can spot many animals and birds that are native to Hawaiian islands in the zoo. Take a tour of the zoo with kids and watch animals like tigers, monkeys, Komodo dragons, and many other species in the zoo. This is one of the best things to do in Waikiki with kids. There are many zones in the zoo like the Tropical Rainforest where you can take a walking trail, African Savanna, and the Island Ecosystem. There is also a children's play area for some fun activities with the kid.
Honolulu Zoo Hours
09:00hrs to 16:30hrs
5. Kalakaua Avenue Hawaii
This is the main street with many places to shop and eat. It has shopping centers and hotels on this road that runs parallel to the beach. You can take a scenic walk, shop, and experience Waikiki walking through these streets and avenues.
6. Atlantis Submarine Waikiki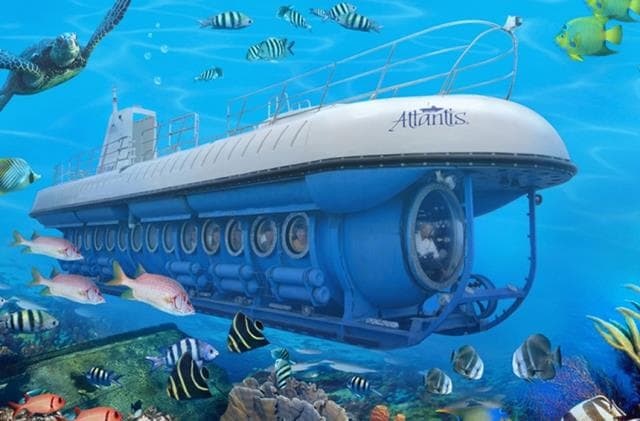 These are guided tours to view the sea creatures in the underwater world. If you are not up to scuba diving, you can take a group tour in these submarines and have a close encounter with the sea creatures.
7. Hanauma Bay Snorkeling Tours
This Hanauma Bay Waikiki beach Hawaii, you can spot sea turtles and snorkel in the swift waters of this bay. It has many colorful reefs where you can watch the sea creatures and tropical fish.
Hanauma Bay Hours
07:00hrs to 19:00hrs
8. Sunset Cruise Waikiki
One of the romantic things that you can do on Waikiki beach Hawaii is taking a romantic sunset cruise. Dine and relish the Hawaiian cuisine and watch the sunset sipping cocktails with your partner on this cruise. Take one of the luxurious cruises and enjoy a romantic evening in the waters of Waikiki.
9. Waikiki Shell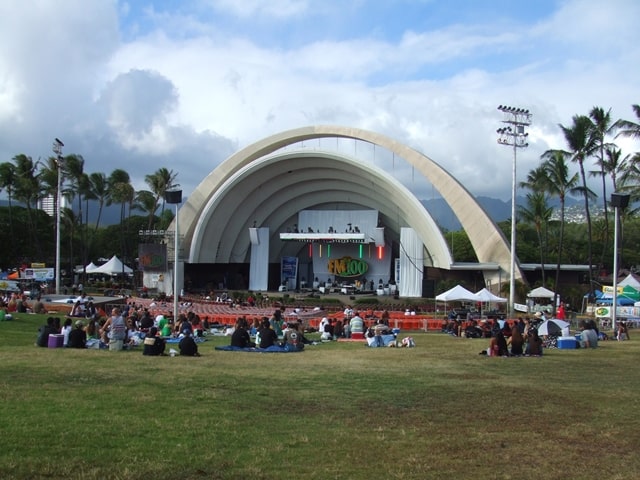 This is a venue for outdoor concerts. You can enjoy events at this center. It has a capacity for 6000 people and a garden. This is a place that covers a large area and you can enjoy any of the ongoing events at this center when you visit Waikiki.
10. Kuhio Beach Activities
Bring on your surfboards and go surfing on the Kuhio Beach that is a part of the Waikiki Beach Hawaii. This is a popular surf site and has a beach park. It has landmarks and is a scenic beach where you can lounge during the daytime.
11. Paradise Cove Luau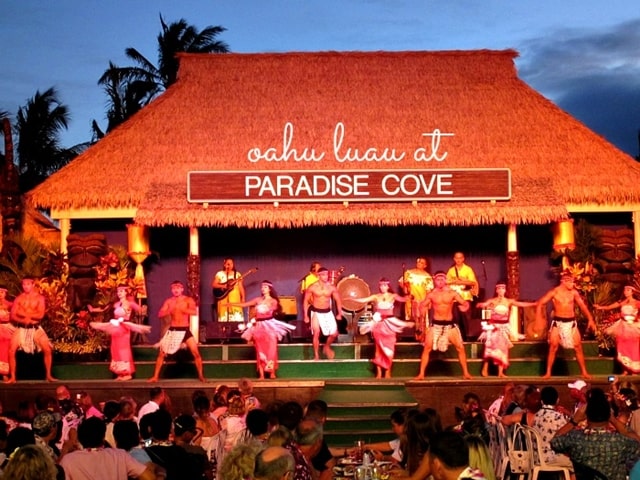 This is a live entertainment that is served with delicious Hawaiian cuisine. You can view the traditional Hawaiian ceremonies, participate in the island games, learn arts and crafts in this center. There are many zones and sections for various activities. Get a feel of Polynesian culture visiting this region.
12. Germaine Hawaiian Luau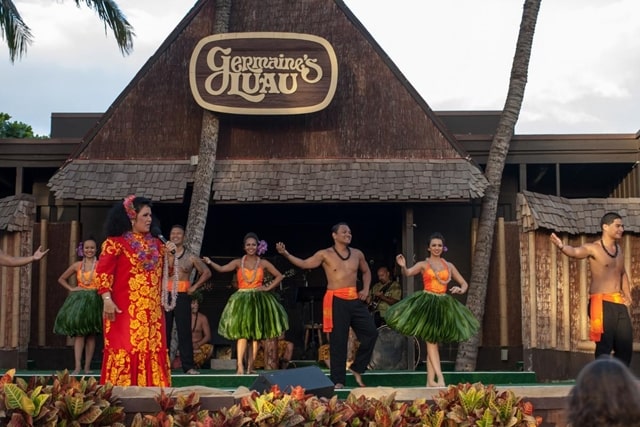 Explore the ancient Hawaiian traditions and attend the traditional ceremonies at this place that has dance shows, cuisine, and customs sewn together. Get a taste of the vibrant Hawaiian culture visiting this center.
13. Kings Guard Museum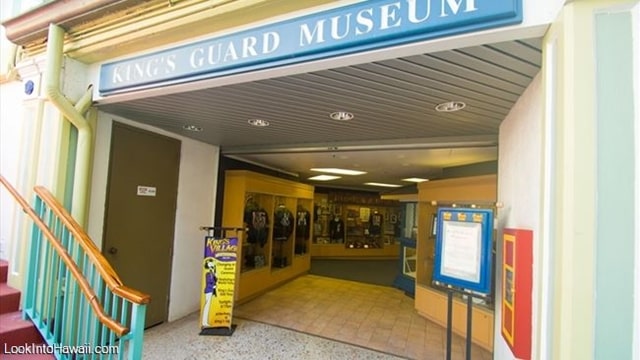 This is the vintage museum that has collections and souvenirs of the Hawaiian history. You can find memorabilia from historic hotels, movie theatres, and restaurants at this museum. It gives a glimpse into the past history of the beach city.
14. Circle Island Adventure Tour
Take a full day adventure tour to the Circle Island and view the stunning panoramic view of the island. A must for nature lovers and shutterbugs. There are a few lookout points on this island like the Pali lookout and the Waimea Valley. You can visit the botanical garden with a waterfall.
15. Kualoa Ranch ATV Adventure
Take an ATV adventure tour in this ranch, which has been a popular filming location. It has a nature reserve that houses cattle. You can take the breathtaking scenic views of the ocean and explore the island at your own pace riding in the ATV bikes. You can also opt for movie tours where you are taken to spots where popular Hollywood movies like Pearl Harbour, Lost, and Jurassic Park was filmed.
16. Parasailing Waikiki
Parasail in Waikiki by taking an 8-10 minute parasailing session is one of the best things to do in adventure tour. This is a group tour that you can take and enjoy parasailing and then take a view of the ocean like spotting dolphins, sea turtles, and tropical fishes later.
Waikiki Weather
The best time to visit Waikiki is between April and June and September and December when the humidity is low and the weather is pleasant. These are also the best months for surfing.
Read More: 13 Best Places For Swimming With Sharks